#dru-1:

#dru-2:

#dru-3:

#dru-4:

#dru-5:

#dru-6:

#dru-7:

#dru-8:

#dru-9:

#dru-10:

#dru-11:

#dru12: Portrait of pupils in front of the wooden 'folkshul' (secular Jewish elementary school) building.

#dru-13:Zusia Barkman Birth; Druya 1930
Holocaust Period ;Area of Combat Kozyany Forests
Unit 4-th Bielorussian Brig. Fighter

#dru-14:

#dru-15:

#dru-16:

Lesia Blachman nee Trybuchow (on the left) was born in Druya in 1911
to Yekhiel Dov Bar and Elke Liba. She was married to Nakhum Leib
(born in 1910 to Mendel and Feiga) and had 2 children Abba age 9 and
Chaya age 7. The entire family was murdered in 1941 in Druya, Poland.
This information is based on a Page of Testimony by her sister; Bracha
Vitman of Ramat Yitzhak

#dru-17:

#dru-18:

#dru-19:

#dru-20:

#dru-21:

#dru-22:

#dru-23:

#dru-24:

#dru-25:

#dru-26:

#dru-27:

#dru-28:

#dru-29:

#dru-30:

#dru-31:

#dru-32:

#dru-33:

#dru-34:

#dru-35:

#dru-36:

#dru-37:

#dru-38:

Druja, 1926
Siting on the right; Yekutiel Aharon Levitanus
on the left; Arka Shayner.
Standing on the right; Nachum Leib Milner.
on the left Modlin

#dru-39:

Yekutiel Aharon Levitanus and his wife Libe

#dru-40:

#dru-41:

Survivors at the Druya killing field (grave) after the war Amongst
them; Chaim Peltin, Korin Leib, Kissin Arje - Lejb Rybak Jakow - Lejb
Elizabeth Karen Reinhart commented ; Arye Leib Kissin (1923-1992) was
the son of Rabbi Shmuel . His son Shmuel is a dentist in Florida. for
other pictures go to
http://www.facebook.com/photo.php?pid=1906858&id

#dru-42:

#dru-43:

#dru-44:

#dru-45:

Meir Levitanus with his older sister Chaia Miryam Levitanus

#dru-46:

#dru-47:

#dru-48:

#dru-49:

#dru-50:

#dru-51:

#dru-52:

Boris Barkman, a relative of the Berkman family of Druya during
World War II

#dru-53:

#dru-54:

Sonia and Sima Barbakov, Zusia and Zelda Berkman, Zeidlin, Feiga Lurie and Pliskin.

#dru-55:

R' Avrohom Levian of Druya
Picture from http://www.mentalblog.com/2005/03/let-there-be-druya.html

#dru-56:

ard File of Jewish Refugees in Tashkent
Image Family Given Patronymic Year Sex Oblast Rayon Gorod Family Given
Patronymic Oblast Rayon Gorod
Beilin Meyer Abramovich 1907 M Vilenskaia Miorskii Druia

#dru-57:

David Levinman with his daughter Braina. David Levinman was born in
1895 to Meir. He perished with his family in Druya


submitted by his great niece, Julia Sherman <shjulia16@yandex.ru> (
Julia is the granddaughter of David' sister)

#dru-58:

#dru-59:

#dru-60:

#dru-61:

My Name is David Peltin, son of Basya Genya nee Abramzon and Zalman. I
was born in Druya in December of 1931. My father and I survived the Holocaust. I recognize many people on this picture. The first man on the left, Chaim Peltin was my uncle, and the man on the far right, Zalman Peltin, was my father.

David Peltin (libby.nisenbaum@gmail.com)
In the Yizkor book they list Zalman

#dru-62:

Gitel Rabinovitch and behind her is Hirsch Joffe (b 9.9.1899, Druya) The two children are Rosa and Avremele Joffe. ( other woman might be Hirsch' sister) submitted by the granddaughterDanielle Joffe (Australia)

Hirsch' parents: Srol/Israel(son of Aron Joffe) Mother: Chasa,daughter of Movche (Movsha)

#dru-63:

The Synagogue

#dru-64:

#dru-65:

#dru-66:

Pupils and teachers of the Jewish school of Druya, 1938(?)
Added by Julia Sherman

#dru-67:

This is a tiny photo of Tevye Bartak, youngest son of Bentsion Bartak of Druya. Tevye was conscripted into the Tsar's army around 1910, never to be heard of again.

Felicity.

#dru-68:

Back of photo to the left.

#dru-69:

#dru-70:

Beitar in Druja

#dru-71:

A group of young men before the war ( amongst them Mr. Levitanos)

#dru-72:

Alter Druyanov in Druja in 1932.

#dru-73:

The fireman band.

#dru-74:

Bringing the New Torah scrolls.

#dru-75:

Dvora Zeidlin was born in Droja, Poland in 1924 to Shlomo and Sonia. Dvora was murdered/perished in Druja, Poland at the age of 18. This information is based on a Page of Testimony submitted by her stepbrother meir, a Shoah survivor.

#dru-76:

Malka Sorkin nee Zeidlin was born in Druya, Poland in 1919 to Shlomo and Sonia. She was a teacher and married to Beniamin. Prior to WWII she lived in Druya, Poland. Malka was murdered in Druya, Ghetto at the age of 23. This information is based on a Page of Testimony submitted by her relative, a Shoah survivor.

#dru-77:

Shlomo Zeidlin with his sons Baba and Yitschak, survivors of Druja

#dru-78:

Meir Zaidlin was born in Druja, Poland in 1922 to Shlomo and Sonia (nee Eidelson). Prior to WWII he lived in Druja, Poland. Meir was murdered in 1942 in Druya, Ghetto at the age of 20. This information is based on a Page of Testimony submitted by his stepbrother Meir, a Shoah survivor.

#dru-79:

Sonia Zeidlin nee Eidelson was born in Braslaw, Poland. She was a housewife. Prior to WWII she lived in Druja, Poland. Sonia was murdered/perished in 1942 in Druja, Poland at the age of 45. This
information is based on a Page of Testimony submitted by her stepson meir, a Shoah survivor.

#dru-80:

Perets Papkin was born in Potashnya, Ukraine in 1927 to Yechiel Aba and Reizel. He was a pupil and a teenager. Prior to WWII he lived in Druya, Poland. During the war he was in Druya, Poland. Perets was murdered/perished in 1942 in Druya, Poland. This information is based on a Page of Testimony submitted by his cousin Meir, a Shoah survivor

#dru-81:

Shlomo Itshak Papkin was born in Potashnya, Ukraine to Leibe and Rode. He was a linen dealer and married to Beile nee Goldberg. Prior to WWII he lived in Druya, Poland. During the war he was in Druya, Ghetto. Itshak was murdered in 1942 in Druya, Ghetto. This information is based on a Page of Testimony submitted by his grandson Meir, a Shoah survivor.

#dru-82:

Yechiel Aba Papkin was born in Potashnya, Ukraine (USSR) to Shlomo and Beile. He was married to Paye. Prior to WWII he lived in Druya, Poland. During the war he was in Druya, Ghetto. Ihiel was murdered in 1942 in Druya, Ghetto. This information is based on a Page of Testimony submitted by his nephew Meir, a Shoah survivor

#dru-83:

Hirsza zvi Israel Drujanow was born in Druja in 1865 to Reuven Arie Leiband Rakhel. He was a leather merchant and married to Khana. Prior to WWII he lived in Druja, Poland. During the war he was in Druja, Poland. Hirsza was murdered/perished in 1942 in Druja, Poland. This information is based on a Page of Testimony submitted by his daughter Malka Prisor/Persky ( mother of Jacob Perry).

Hirsza Zvi Yisrael Druyanov
1867- 1942 murdered by the nazis in Druya

Immediate Family:
Son of Rubin Reuven Arye Leib Druyanov and Rachel
Husband of Chana Elka Druyanov
Father of Elyakim Getzel Pesach Druyanov; Ester Liwszyc; malka Pirsoner Persky; Arie Druyanov and Tula Druyanov

#dru-84:

Ester Liwszyc nee Druianov was born in Druja, in 1905 to Khana Elka and Hirshe. She was a housewife and married to Barukh. Prior to WWII she lived in Druja, Poland. During the war she was in Druja, Poland. Ester was murdered/perished in 1942 in Druja, Poland. This information is based on a Page of Testimony submitted by her sister.

#dru-85:

Meir Liwszyc was born in 1934 to Barukh and Ester nee Druianov. He was a child. Prior to WWII he lived in Druja, Poland. During the war he was in Druja, Poland. Meir was murdered/perished in the Shoah. This information is based on a Page of Testimony

#dru-86:

Yiska Drujanow was born in 1931 to Eliakum and Musia nee Maletzki. She was a child. Prior to WWII she lived in Druja, Poland. During the war she was in Druja, Poland. Yiska was murdered/perished in the Shoah at the age of 11. This information is based on a Page of Testimony

#dru-87:

Chana Elka Drujanow nee Shpayer was born in Germanovichi, Poland in 1872 to Shmuel and Yokheved. She was a housewife and married. Prior to WWII she lived in Druja, . During the war she was in Druja, Poland. Chana was murdered/perished in 1942 in Druja This information is based on a Page of Testimony (displayed on left) submitted by her daughter.

#dru-88:

Akim Getzil Pesach Drujanow was born in Druja in 1899 to Hirsh Zvi Yisrael and Chana Elka nee Shpyar. He was married to Musia and had a daughter Yiska. Prior to WWII he lived in Druja, Poland. Elyakim was murdered/perished in 1942 in Druja, Poland. This information is based on a Page of Testimony submitted by his brother Arie and sisters Tula and Malka ( mother of Jacob Perry).

#dru-89:

Musia Drujanow nee Maletzki was born in Widze, in 1902 to Yitzkhak and Toibe nee kumel. She was married to Eliyakum. Prior to WWII she lived in Druja, Poland. During the war she was in Druja, Poland. Musia was murdered/perished in 1942 in Druja, Poland. This information is based on a Page of Testimony submitted by her brother-in-law Arie Druyanov of Israel.

#dru-90:

Jacob Perry with parents Eliezer Persky Pirzoner of Lebevove and Malka nee Druyanov of Druya.

#dru-91:

Rokhl Taitz nee Nadel was born in Druja, Poland in 1876 to Leib. She was a housewife and married Uri. Prior to WWII she lived in Druja, Poland. During the war she was in Druja, Rokhl was murdered in the Shoah. This information is based on a Page of Testimony submitted by her grandson Liubov- Goloman

#dru-92:
#dru-93:
#dru-94:
#dru-95:
#dru-96:
Druya (also known as Druja)
Latitude: 55º47' Longitude: 27º27'
Translation supplied by Eilat Gordin Levitan
The shtetl Druya lies on the border of Latvia and Belarus. It was part of the Disna County in the Vilna Province before the war. The river Dvina splits the shtetl into two parts. It flows from Druya, passed the Latvian border, through Dvinsk (Denenberg), Riga, and then empties into the Baltic Sea. Droike, another small river, flows out of the Breslav Lake and ends in Druya, where it empties into the Dvina River. The shtetl was divided into three parts: Druya, Zadroye, and Zadvine. Before WWI, Druya rested on the borders of four provinces of the Russian Empire; Vilna, Vitebsk, Kovno, and Kurland. During the year between the war the Vilna province was in Poland, Kovno in Lithuania, Kurland in latvia and part of Vitebsk in the Soviet Union.
A favorite saying in Druya was; "When a rooster crows in Druya, all four provinces hear it."
Druya had two railway lines, a small local line running from Dukst and the second one, which was a major line, was completed in the year 1935. It went through Varpaieve, Vilna, and Warsaw. About 4,000 souls resided in Druya in the year 1939. About 2,500 inhabitants were Jews and 1,500 inhabitants were Christians. There were eight synagogues. The Great Synagogue with its about 250 years of history, was famous throw the region since it had the largest and most beautiful ark in the entire Vilna district. The ark was topped with a Russian-Romanov style eagle which stood on top of the heads of two lions. The Synagogue had been built by Duke Sapehi as a gift to the Jewish population. At that time, he had also built a Catholic church. The second synagogue, which was called the Great Beth Midrash, stood opposite the Great Synagogue. There was a house of study on its premises, where there once had stood a yeshiva. In later years, the scholars and Mithnagdim used to pray there. The third synagogue was called the Hassidic Minyan. Those worshippers had their own Rabbi and they conducted themselves as Hassidim of Shneur-Zalman's sect, the (Lubavitsh) Chabad. The remaining synagogues were the Kapustzer Minyan (Hassidic), Kalman's Minyan (Mithnagdim), Ishe-Meir's Minyan (Mithnagdim), Zalman's Minyan, and on the other side of the small Zadruike river, a very small synagogue. Besides Heders, there was also a Talmud Torah for the poor children.
Among the well-known Jews in the shtetl was David the Cantor. He and his son were both accomplished musicians. Shmuel Moldin was famous as a prayer leader, while Getzl, the sexton, was well-known as a sermon giver. He would lead study groups in the Beth HaMidrash. He also had the first Jewish library in the shtetl and for a small fee he would lend his books out. The prayer leader in the Great Synagogue was Itze-Leib, the ritual Slaughterer.
The following organizations existed in Druya:
1. A Burial Society,
2. A Charitable Society,
3. A Society to aid the Sick (members would stay overnight at the homes of the ill),
4. The Jewish Bank. It had been built in small sums from shares. Credit was extended at low interest only to shareholders and under very liberal conditions. The Bank was administered by a Directorate, chosen by the shareholders. Moshe Tubman was always the Chairman.
The Druya Folkshule (school)
The Druya Folkshule was conduct by Tzisho (central Jewish school organization) and seventy-five children attended this school. The school was supported by a small tuition, which was paid by some of the parents, and by the occasional performances of the Drama Circle. The Drama Circle had twenty members of both genders. They would present the plays created by Yaakov Gordin, Kobrin's "Village Boy," Schiller's "Robbers" and others. Ephraim Kogan directed it (now he lives in Argentina). One of the participants was Benjamin Feinweitz (also in Argentina). The Drama Circle worked very hard to support the Jewish Folkshule( school). The Folkshule also had a wind instruments orchestra that played during weddings and arranged-dance evenings. All the income went towards supporting the Folkshule. Some members of the orchestra (Kasriel, Benjamin Feinweitz, and Baruch-Zalman Entin) reside today in Argentina.
The Volunteers of the Fire Department
We know that the fire department existed in Druya for a long time, but today no one remembers when it had begun. Most of the members were Jewish and it was run by the Tubman family. Some of the former members live in Argentina now.
The Youth Organization (Hechalutz)
HeChalutz youth organization was founded in 1925 and concerned itself with Hachshara, preparing pioneers for immigration to Palestine. They would engage in agriculture, logging, and the training at various other trades. The income supported the organization itself. There were about thirty members.
The Society to aid the Sick
This organization helped the destitute sick. The contributions of shtetl Jews and Jewish merchants who came to the shtetl supported it. This organization had a doctor who would treat the sick people free of charge. In its final years, the organization was run by Ephraim Kogan (now in Argentina).
Beitar (Revisionist youth movement)
A branch of this organization was founded in 1934 and named for Trumpeldor. Shlome Levin (who perished) was the leader and it contained about 250 young members. A considerable number went through Hachshara before the war and went to Israel, where they are found today. (One member, Leib Entin, is in Argentina.) They had a Drama Circle, a library, and a choir. They would dress in their brown uniforms for most activities.
Vocations in Druya
There were many shopkeepers and laborers, but there weren't many large enterprises in Druya. There was a beer brewery, which belonged to the Tubman family. The beer brewery supported the livelihoods of many Jews. There were Jews who dealt in wood, flax, seeds, grain, hides, geese, etc. About twenty families subsisted on agriculture. The farms were mostly privately owned and they planted corn, oats, barley, potatoes, and alike. Besides this, there were also Jews who managed vegetable gardens, leased orchards, and owned tanneries. A public library was located near the bank.
Druya Noted Personalities
Picture of Alter Druyanov
1870- 1938
Druyanov Abba- Avraham- Asher (Alter) was the son of Eliyakum- Pesach - Getzel. His father, Pesach-Getzl, and grandfather, Yaakov-Mendl, were the rabbis of Druya. On his mother's side, he was also descended from rabbis.
Author, folklorist and Zionist public official. Alter was born in Druya in 1870 and studied in the Volozhin Yeshiva. Later he moved to Odessa and was the secretary of HaChultz. Member of the center of the Russian Zionists. Editor of "HaOlam"(1909-1912),"Reshumot" and "Miyamim Rishonim". Published "'Ktavim Letoldot Chibat Zion Veyeshuv Eretz Yisrael", "The Book Of Tel Aviv" (1935), "Pinsker and his times", He also worked for different Hebrew periodicals. His Yiddish works appeared in Peretz's "Yom-Tov Bletter" (Holiday Pages), in "Yid" and in "Friend." His two volumes on Jewish folklore were published in Hebrew and printed in Odessa and in Jerusalem in 1922. He also published a large collection of Jewish jokes (more then 1,400) in 1922. Three-volume anthology of Jewish humor, Sefer HaBdikha ve-HaKhidud [Book of Jokes and Wit]
He also edited the chapters of Modern Hebrew literature, folklore and geography of Eretz Israel in the Hebrew and German Encyclopedia "Eshkol". He died in Tel Aviv and his grave can be found near Bialik's grave, since they were intimate friends. A collection of his assays "Ktavim Nivcharim" was published in two volumes in Tel Aviv.
Tavyev (Tawjew/ Towejev?) Yisrael Chaim
1858- 1920
Yisrael Chaim was a writer and a Linguistic. He was born in Druya to a well to do family. When he was still a child the family moved to Riga. He received a Jewish education from private tutors. Graduate of the Technion in Riga; department of economic and commerce. Wrote assays in "Hamelitz" and was renowned by the readers for his rich and expressive language, and his unique style. Wrote educational books; "Eden Hayeladim", "Moreh Leyeladim", "Torat Hanigud", Hamachin", Egron Lebnay Haneurim" (all published in Warsaw). "Ozar Hasira ve Hamelitza" was published in Tel Aviv. All his books were very well received.
In 1905 was a member of the editorial committee of "Hazman". Was the publisher of "Hachaver" a newspaper for the youth. He was very dedicated to the Hebrew language. During the First World War he settled in Moscow and translated some classical French and English literature to Hebrew. (Oscar Wild, Charles Dickens, Mark Twain, Viktor Hugo)
In Moscow he experienced some great tragedies, the Bolsheviks murdered His son and his son in law died at a young age. He returned to Riga were he died in 1920 of a heart attack. Books written by him;
'The writing of Y. B. Toviev- research topics of literature and language" (Berlin, 1923)
"Ozar hameshalim vehapitgamim" (Odessa) "The Hebrew origin in the jargon" "Jewish Names"
two plays; "Bimkom Drasha" (Warsaw) and "Hashorer Bebeito" (Pietrekov)
Chaim Tzernovitsh (Rav Tzair)
He was a well-known Hebrew teacher and writer. The author of a basic work on the Talmud, he was a son-in-law of a Druya inhabitant, Kisin. His wedding took place in Druya and he also lived there for a short time.
Moshe Paikin
Paikin was the first owner of the only bookstore in Druya. He was an intimate friend of S. Anski (Yiddish author and playwright of "The Dybuk") and Dr. Chaim Zhitlovsky (Yiddish writer). His son was the Israeli Consul in Iran.
Hillel Vichnin
Born in Druya in 1879, Vichnin translated Leo Tolstoy's booklet, "Whose Faith is Better?" into Yiddish. He was editor of "Der Folksfriend" (Vilna, 1901). He emigrated to North America in 1901, where he worked for a while for the "Jewish Daily Forward" and the former Philadelphia Yiddish daily, "The Jewish World." His son, Yisroel Vichnin, is known as a piano virtuoso.
Snapshots of Druya School Life during the 20th Anniversary of the Druya Folkshule
From speeches during the 20th Anniversary;
At the beginning of the first school year, the school managed with much difficulty to find a location to be held. There was also a general shortage of teachers. Not many wanted to move to "our Siberia". (The northern part of the Vilna region was called "Polish Siberia" because it was the coldest and furthest part from the center of the Polish Republic.) A month passed and finally some teachers came. Intensively, they worked on the curriculum, and did everything with great enthusiasm. The school was their scene, their center of life. "What we ate gave us energy!" Day and night they worked at the school. The children bound themselves to the teachers and acknowledged them with great love. The fathers and mothers were blessed to have them. The school administration and the teachers formed one big happy family for a while. Then, all of a sudden, the teachers lost favor in the eyes of the administration. They were all fired! The school was closed and a deep sadness engulfed the children, parents, leaders, and friends of the school.
The beloved Chaim Buzak wrote the school administration letter after letter, demanding that teachers would be rehired. Each word held a pained cry of "Have pity and save the school!" as if a mother, who is saving her only son, uttered the words. There were still no teachers. Weeks flew by and dispatches were sent out. Heartrending letters continued to be issued. Chaim Buzak threw aside his own matters. He traveled to Vilna's Central School Board, and demanded, "I can't and won't go home without teachers!" The school reopened. All was fine, but the rent still needed to be paid. The financial situation of the school was desperate. What could be done to improve it?
The members of the school administration and close friends of the school came together and raised a limited sum of money. During those years a livelihood in Druya became grievous and with much obstacles, so they managed this feat only with great toil and headaches. However, with the school in danger, would there have been any excuse not to give? They gave! But why did they give? It was not just to fulfill an obligation or to get notoriety. The newspapers didn't publish names and they didn't dream of recognition by the powers that be. They gave because of their love to the children!
B.
As months passed the teachers were not able to pay their rent. They've come to the limit of their credit lines at the grocers. A proposal from the administration came: "we must raise the tuition!" The devoted and loyal female teacher Kazvan was opposed. "This cannot happen," she argues. "The parent's livelihoods becomes smaller day by day. Poverty grows and we are increasing tuition? What for, to increase the salaries of the teachers? It is bitter for the parents. We do not have to be a privileged group. No gestures or poses! No declamations! We give from the depths of the heart!" And so they continued to serve the Jewish secular school.
This was the way that a small group of stubborn teachers and supporters worked, day in and day out. It is easy to mention twenty years of the past, but for these twenty years, there were all sorts of obstructions and complications. There was a constant effort made to survive the events, to struggle with problems as they come and not to break . . . not everyone could do this! Our school was honored by these sacrifices. Let us all therefore stretch out a hand, put our shoulders to the wheel, and help support the school in its difficult struggle to exist. Let us become partners to this sacred work of the Druya school officials!
The war years and the Druya Ghetto
The Soviets came to our area first. They annexed eastern Poland.
Leib Entin relates the story of the Russian arrival, September of 1939:
The Russians came to Druya during the month of September of the year 1939. The Jews, as well as the Christians, greeted the Russians with joy, since they were fearful that the Germans would take control of the area. However, soon they were displeased with the system. The Soviets first ordered that stores would stay open and that merchandise could only be sold for the Polish zlotys. Afterwards, it was announced that only a hundred zlotys per person would be exchanged for one hundred Russian rubles. The remaining zlotys which people had plenty of, completely lost their value. Private enterprises died immediately. Later, the government ordered that co-ops and workmen's associations be set up. Everything belonged to the state. Some merchants were hired as managers and others as common laborers. Skilled craftsmen such as tailors, shoemakers, and carpenters were organized into cooperative workshops. The regime was made up of members of the local population. The former police chief was a Jew and his entire family was sent to Siberia as a punishment. Because of this sentence, the family survived and they now live in Israel. The Great Synagogue was turned into a flour warehouse and the Jewish Folkshule became a Russian school.
In June of 1941 Germany attacked Russia. As the Germans arrived they established two ghettos in Druya. One was actually in the shtetl and it began at Leib Pukin's house at the bank of the Droike River. The second ghetto was beyond the cemetery. Unfortunately, we weren't able to gather more details here in Argentina, since very few escaped and survived the slaughter. All the rest were shot and all the Druya Jews were buried in one common grave. The slaughter took place on the second day of Tammuz 5702 (July 17, 1942). For more details read the Druya Yizkor book which was published in Israel.
Druya from other Internet sources;
Early Communal History
Small town in Belarus, near the Lithuanian border. The Jewish community is mentioned in the 16th century. Many Jews there were occupied in the local soap industry. The community numbered 1,305 in 1766; 2,366 in 1847; 3,006 in 1897 (out of a total population of 4,742); 1,011 (41) in 1921; and 1,800 in 1925. The author Alter Druyanow was born in Druya.
The Holocaust Period
On the eve of World War II the Jewish population of Druya numbered about 1,500. Between October 1939 and June 1941 Druya was occupied by the Soviets. On July 6, 1941, after the outbreak of the German-Soviet war, the Germans entered the town. During the first days of the war many people accused of allegiance to the Soviets were killed. In the spring of 1942 a ghetto was created. On June 17, 1942, the Germans surrounded the ghetto in order to liquidate it. The inhabitants tried to break out and some groups succeeded in reaching the forests. In order to prevent a mass escape, the Germans shot at Jews and set the ghetto aflame. Some of those who escaped to the forest joined the partisans around the village of Balnia and participated in activities against the Germans. Courtesy of:
"Encyclopedia Judaica"
©1972, Keter Publishing House Jerusalem Ltd
Jerusalem, Israel
DRUYA:
[Source: Swartz eejhp@user.unibel.by ] Located at 5547 2727 in Vitebsk Oblast, 130.1 miles N of Minsk. Alternate names: DRUJA, near the Latvian border. Thanks to the support of Druja descendents in Israel and the United States, we have been able to clear all undergrowth and bushes and reset the nearly five hundred stones which had fallen over during the last 57 years. Incredibly these stones are painted in bright hues of white, red, yellow and blue to accentuate the carvings. The surrounding soil had preserved both the stone ornamentation and pigmentation. Now that the stones are upright once more we are very concerned that exposure to the atmosphere will cause the paint to flake and fade. These stones are the only painted stones I have encountered here. If anyone has any experience in the conservation of this type of artifact I will be grateful for advice. Source: Belarus SIG Archives and Franklin J. Swartz eejhp@user.unibel.by
Sefer Druya ve-kehilot Miory, Druysk ve-Leonpol [The book of Druya and the communities of Miory, Druysk and Leonpol] /Ed. M. Neishtat. Tel Aviv: Druya and Surrounding Region Society, 1973. 255 p., ill. (H, Y). Mordekhai Neishtat
Druja and Surrounding Region Society
Disna district. Disna Uezd Research Group offers the translation of the 1850 Revision List for the town of Druya to DURG members. Check out http://www.jewishgen.org/BELARUS/shtetls/sdisna.htm  Â
Druya - 1850 Revision List for the Disna Uyezd is currently being being translated by the Disna Uyezd Research Group. In 1850 the Shtetlach of Disna Uyezd were in Vilna Guberniya and the records reside in the Central State Historical Archives of Lithuania.
On Saturday nights, even in the summer when the Sabbath went out very late, the Jews of Filipan gathered in the house of Gedalla the blacksmith. He was the tallest in town, and the only "man of the world,� the only Filipan Jew who had traveled further than Varnyan in one direction and Astrovetz in the other. There was no blacksmith like him in Lithuania. He made round iron bands for the rims of wooden wagon wheels. From spring to autumn he traveled as far as Druya up north and Valozhin down south. People gave him wheels and he took them back to his smithy in Filipan; weeks later, he returned them beautifully forged all around. A wheel done by him never needed to be banded again.Yiddish Short Story - From Lithuania for the entire story;
http://www.balticsww.com/witch_gold.htmDruya history in Russian http://sosnyrest.narod.ru/istorijaD.htm
Pryanikov Family This pages are about the famililes that - I believe - are related
What's common between them is:
Jewish origin
family name: Pryanikov (sometimes spelled slightly different like Pranikoff)
place of residence in the mid-1800s: Druya and Kraslava (Russian Empire, Vilno gubernia)
http://capital.lk.net/~leonkoll/pryanikov/myfamily.htmlMSS.240/R/3/14 Drujanow, Tila 1960 July-1972 March 1 file Correspondence with Rollin family regarding Druya.MSS.240/R/3/1-129 Subject files 1896-1981
A catalogue of the papers of Aaron Rapoport Rollin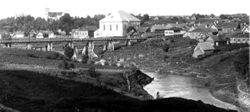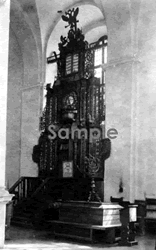 for more pictures go to;
http://data.avotaynu.com/wconnect/wc.dll?jg~jgsys~avotaynupc_pb~Druja1
A list of Jewish Belarusan victims of Stalin's purges------Alterman Neukh Zalmanov- Shlemov 1868 Druya----
Vejtser Izrail Yakovlevich 1889 Druya-----
Sirkina Vera Yakovlevna 1900 Druya-----
Trivosh Simon Bentsianovich 1901 Druya-----
Rapoport, Joe Echoes of Druya : a Short History of the Rapoport Family and the Vabel Family, and the Town of Druya, Where They Lived [G R 18231] A Selected Bibliography for Eastern European Research in The NYG&B Library Compiled by Catherine M. Ellard, Assistant Librarian

GINSBURG / GINSBERG, ZACK, UTCOVITZ / COVITT, DEITCH / DEUTCH,
COHEN, RUDOFSKY / ROOTSKY / ROOT, RATZ / RACS - Druya, Belarus
Renee Gottesman "Mr. Dorn stressed that the JRA was trying to assist Belarusian medical institutions on a regular basis. Not long ago, according to him, a sizable shipment of disposable syringes was sent to a hospital located in the settlement of Druya in the Braslav district. More medical beds will soon arrive." " 'We consider it our duty to do what we can to provide international assistance to older residents of Belarus belonging to different nationalities,' stressed Mr. Dorn. He expressed gratitude to the Ministry of Health for assistance in arranging the delivery of humanitarian aid shipments in Belarus."
Publications mentioned for Breslev:
Darkness & Desolation - memorial volume published in 1986 by the Association of Breslev survivors Book also mentions other places near Barovke:
Druya Dubene
Okmienitz
Opsa
Rezekne
Tartak
Vidz Title Genesis - A Latvian ChildhoodÂ
Author Chaim Bermant, 1998
Publisher Robson Books, LondonÂ
Price 16.95 pounds
Comments Memoir recalling childhood spent in the Latvian shtetl of Barovke in 1932-1938. The author was born in Breslev, but moved to Barovke at a young age.
Information mentioned about Barovke (Borovka)
It was near Dvinsk and Tolk and has now been absorbed by the present day village of Skrudaliena
Jewish surnames mentioned for Barovke
Ber
Bermant
Birman
Ellerin
Fleischman
Frankel
Frost
Gandler
Goren
Grossman
Heller
Hurwitz
Kastrel
Kit
Krochmal
Lapinski
Leibowitz
Lynn
Mendel
Munitz
Panz
Pinchashovitz
Pinkashovitz
Pinzov
Ratz
Ritz
Rosin
Sandler
Schlossberg
Segal
Shluper
Shmushkevitz
Sholem
Steiman
Trupin
Tzeitlin
Yam
Yudeh
Zack
Zeitlin
Zilberman
Zmuskevitz
Zmuzkevitz
Zubovitz
Zubovitch
Zussman
Kalman Taicz wrote on Friday, June 15, 2007;
On the list of families of Druja i found missing the Rivosh name
a brother of this Rivosh lived in Dagda, in latvia, then in Riga b.1904
still
living in Israel. ...
From Yad Vashm
Riwosz Zalman
Zalman Riwosz was born in Dagda, Latvia in 1876 to Yosel Israel. He
was married to Rivka nee Baskin. Prior to WWII he lived in Druja,
Poland. During the war was in Braslaw, Poland. Zalman perished in
Braslaw ghetto, Poland. This information is based on a Page of
Testimony (displayed to the left) submitted by his son Joseph Riwash
from Canada
Ribash Rivka
Rivka Ribash nee Baskin was born in Russia (USSR) in 1886. She was
married to Zalman. Prior to WWII she lived in Wilno, Poland. During
the war was in Braslaw, Poland. Rivka perished in 1942 in Braslaw,
Poland at the age of 56. This information is based on a Page of
Testimony (displayed to the left) submitted by her son Joseph Riwash
from Canada
Osaia Riwash was born in Riga, Latvia in 1913 to Rachel and Nachum. He
was single. Prior to WWII he lived in Wilno, Poland. During the war
was in Grenoble, France. He perished in the Shoah. This information is
based on a Page of Testimony (displayed to the left) submitted by his
cousin from Canada
Riwosz Nachum
Nachum Riwosz was born in Druja, Poland in 1879. He was a merchant
and married to Rakhel nee Shenker. Prior to WWII he lived in Wilno,
Poland. Nachum perished in 1942 in Wilno. This information is based on
a Page of Testimony (displayed to the left) submitted on 10/04/1957 by
his daughter Luba KURTZVEIL
of Bat Yam
Chaia Rivosh nee Tzlaf was born in Druya, Poland in 1881 to Abram.
She was married. Prior to WWII she lived in Riga, Latvia. During the
war was in Riga. she perished in 1941 in Rumbula, Latvia. This
information is based on a Page of Testimony (displayed to the left)
submitted on 12/09/1995 by her sister-in-law TZLAF KHANNA
in Beer Sheva
Tzlaf Reveka
Reveka Tzlaf was born in Druya, Poland in 1886 to Abram. She was
single. Prior to WWII she lived in Riga, Latvia. During the war was in
Riga. Reveka perished in 1941 in Rumbuli, Latvia. This information is
based on a Page of Testimony (displayed to the left) submitted on
12/09/1957 by her sister-in-law TZLAF KHANNA in Beer Sheva

Rajvisz David
David Rajvisz was born in Druja, Poland in 1914 to Zalman and Dvora.
He was single. Prior to WWII he lived in Druja, Poland. During the war
was in Druja, Poland. David perished in 1941 in Majdanek. This
information is based on a Page of Testimony (displayed to the left)
submitted on 14/05/1957 by his relative Chana Ilish, a Shoah survivor
from Kiryat Gat
Smuel Rojwisz was born in Druja, Poland in 1916 to Zalman and Dvora.
He was single. Prior to WWII he lived in Druja, Poland. During the war
was in Druja, Poland. Smuel perished in 1941 in Majdanek. This
information is based on a Page of Testimony (displayed to the left)
submitted on 14/05/1957 by Khana Ilish, a Shoah survivor
Rejwisz Itla
Itla Rejwisz was born in Druja, Poland in 1918 to Zalman and Dvora.
She was single. Prior to WWII she lived in Druja, Poland. During the
war was in Druja, Poland. Itla perished in 1941 in Majdanek. This
information is based on a Page of Testimony (displayed to the left)
submitted on 14/05/1957 by her relative, a Shoah survivor
Rajvisz David
David Rajvisz was born in Druja, Poland in 1914 to Zalman and Dvora.
He was single. Prior to WWII he lived in Druja, Poland. During the war
was in Druja, Poland. David perished in 1941 in Majdanek. This
information is based on a Page of Testimony (displayed to the left)
submitted on 14/05/1957 by his relative, a Shoah survivor