Laurie R. Macht / (m) Laurie Schwerin von Krosigk
Born February 21, 1953, Queens, New York; died September 26, 2012, New York City.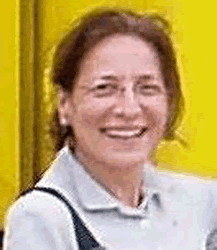 #mkt-1b:
Laurie at age 52, photo taken in November of 2005
She was the best of all my good friends. We knew each other since our early twenties in New York City. Laurie was a brilliantly gifted person with a generous heart for others. She enjoyed a successful career in the advertising industry, spanning over thirty years. She declined another promotion when instead, she chose early retirement to raise her young daughter. She had been eight years as senior vice president of marketing for Tiffany & Co. Laurie enjoyed a good and comfortable life but always chose quality of life and intellectual pursuit over material gains. She truly was more than 'one in a million.'
Laurie often expressed admiration and love for her kind and wise father, Murray Macht (who predeceased her). Laurie leaves her mother, a brother and her daughter as well as loyal friends, grieving this tragic loss.

Sincerely,

Jeffrey S. Bickford
Murray Macht
Last Residence: 11360 Flushing, Queens, New York, United States of America
Born: 5 Jan 1913
Died: 22 Feb 1992
State (Year) SSN issued: New York (Before 1951)
1940 census:
Name: Gutman Hyman Macht
Age: 52
Estimated Birth Year: abt 1888
Gender: Male
Race: White
Birthplace: Russia
Marital Status: Married
Relation to Head of House: Head
Home in 1940: New York, Bronx, New York
Street: 181st Street
House Number: 779
Farm: No
Inferred Residence in 1935: New York, Bronx, New York
Residence in 1935: Same Place, Bronx, New York
Citizenship: Naturalized
Sheet Number: 12A
Number of Household in Order of Visitation: 245
Neighbors: View others on page
Household Members:
Name Age
Gutman 52
Rebecca 50
Murray 27
Harry 22
Name: Murray Macht
Birth Year: 1913
Race: White, citizen (White)
Nativity State or Country: New York
State of Residence: New York
County or City: Bronx

Enlistment Date: 25 Jul 1942
Enlistment State: New York
Enlistment City: Fort Jay Governors Island
Branch: Branch Immaterial - Warrant Officers, USA
Branch Code: Branch Immaterial - Warrant Officers, USA
Grade: Private
Grade Code: Private
Term of Enlistment: Enlistment for the duration of the War or other emergency, plus six months, subject to the discretion of the President or otherwise according to law
Component: Selectees (Enlisted Men)
Source: Civil Life

Education: 4 years of college
Civil Occupation: Salesperson
Marital Status: Single, without dependents
Height: 69
Weight: 190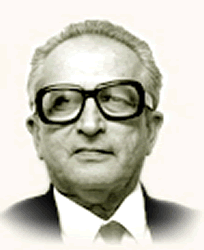 Yaacov Macht 1919-1996
http://shocharim.huji.ac.il/en/Page.asp?pg=1&id=6&t=7
Yaacov Macht was born in Russia in 1919. At the age of two, his
family moved to Kovno in Lithuania and his father served as the
director of the Jewish bank in the city. As a child in a Zionist
family, Yaacov Macht joined the "Shomer Hazair" movement. In 1935 he
arrived with his family in Israel to watch the "Second Maccabiah"
games held in Tel Aviv. During the course of the visit, his father
was offered a position among the founders of the "United
Industrialists Bank" and the family immigrated to Israel.

Yaacov studied at the Hebrew University of Jerusalem and joined the
"Shomer Hatzair" group which established - Kibbutz Maanit near Nahal
Irone. After that, he was among the founders of Kibbutz Negba, and
from there was sent to the Palmach.

After he completed his service with the Palmach, he returned to the
Hebrew University and completed his Masters degree studies in
economics. He was accepted for work at the Jewish Agency but with the
outbreak of the War of Independence, he left his studies and joined
the army's Seventh Brigade where he participated in the battles at
Latrun and the entrance to Jerusalem. During his service, he was
invited by Minister of Finance Eliezer Kaplan to join the civil
service. His first position was Deputy Supervisor of Foreign
Currency.

After years in the civil service, Yaacov decided to go into banking.
He joined Yehuda Levitov, one of the founders of Kibbutz Kiryat
Anavim, and father of the pilot Zehara Levitov who was killed in the
War of Independence. Together they established the Bank for
Development of Industry which dealt with providing long-term credit to
industrial plants. In 1969, he joined Bank Leumi and served in
administrative positions until he retired.

Yaacov Macht held a series of senior positions in the Treasury until
he went into banking. In the framework of his public activity, Macht
served as alumnus director of many companies and filled voluntary
positions in public organizations, such as "Yad Vashem", "Yad
Ben-Zvi", the Israel Philharmonic Orchestra and the "Sapir Fund". As
of the Hebrew University, he joined the activities of the Israeli
Friends and served as President of the Association from 1983 to 1987.
He continued to work for the University until his death.

Macht Lea
Lea Macht nee Girson/ Girzon was born in Kedainai, Lithuania in
1858. She was a housewife and married to Shraga Feibush. Prior to WWII
she lived in Kovna, Lithuania. During the war was in Kovna, Lithuania
at Mishku 9. Lea perished in October 28, 1941 in Kovna at the age of
83. This information is based on a Page of Testimony submitted on
01/07/1999 by her granddaughter from Israel Zipora Krechmer.
--------------------------------------------
Ephraim Macht 1866-1944
The Macht family; The patriarch of the family was one of Baltimore's
great builders, the "King of the Homebuilders," Ephraim Macht. Macht
(1866-1944) was one of "four major developers [who] vied to dominate
Baltimore homebuilding." He was born in Kovno in 1866 and immigrated
to the United States at the age of twenty ( 1887), later becoming the
first Jewish real estate broker in Baltimore. The Macht Real Estate &
Banking Business began with funds earned by Macht's wife Annie, "who
made and sold hats from a push cart in Fells Point". The business
"began by buying old houses and inexpensively remodeling them for
resale or rental".

"In 1911, Macht, reacting to the harsh anti-Semitism which prevailed
in Baltimore during the first quarter of the twentieth century, used
the name of Irish real estate salesman John Welsh and began building
homes under the name Welsh Construction. Eventually the two companies
merged and formed the Welsh Construction Company, which served all
functions. Macht, his son Morris, and nephew Morton … buil[t] over
eight thousand homes."22 The Welsh Construction Company lived up to
its claim of offering "a choice of homes in a wide variety of types,
sizes, locations and prices" These homes were built in northeast,
northwest, and west side of Baltimore, eventually moving beyond the
western boundary of Baltimore City into Baltimore County. They came in
a variety of styles, often showing the influence of English
architecture and nomenclature (as does Academy Heights, where the
roads are named Lambeth, Stratford, Greenlow, Whitfield, Northdale,
and Regent Park): "Brick, stone, and stucco" single family houses in
"English and Early American architecture" in Ashburton; "Elizabethan"
detached and semi-detached Tudor-style house in the Nottingham
development on off Edmondson Avenue opposite Ten Hills; "English Group
Homes" 2600 Block Chesterfield Avenue from Harford Road to Belair
Road. The Welsh Construction Company also designed cottages and
bungalows (Chesley Avenue at the 6900 block of Harford Road west to
Old Harford Road). More in line with the evolution of the Academy
Heights rowhouse, the company built rowhouses with flat roofs and
covered porches (1400 Block of Rosedale Street between Belmont Avenue
and Presstman Street in Walbrook) and daylight rowhouses of two or
three bedrooms, covered stone or brick porches (Parklawn Avenue and
Erdman Avenue at Clifton Park).25

Among his philanthropic efforts, Ephraim Macht endowed Sinai Hospital
with funds for the care of the needy and built a nursing home at
Levindale.26 Ephraim Macht's son and nephew succeeded him after his
death in 1944 and ran Welsh Construction Company when it built Academy
Heights. The son, Morris Macht, served on the Board of Directors of
the Home Builders Association of Maryland with such prominent builders
and philanthropists as Joseph Meyerhoff and James W. Rouse, and also
served on the Board of Directors of the National Association of Home
builders. Welsh Construction Company was building 1,000 homes a year
in the late 1940s and 1950s in northeast Baltimore alone.28

The Macht Company is still in business today on 11-13 E. Fayette
Street in Baltimore, managing properties rather than building them,
and still occupies the landmark Macht building. Constructed in 1908,
it "is one of the City's most architecturally unique, elaborately
adorned commercial structures"; "its mansard roof...pronounced
cornice... enriched Ionic entablature...cartouches...lion heads,
shields, Greek fretwork, and lead and scroll ornamentation" are intact
http://www.academyheights.org/History.htm
1910 census;
Ephraim Macht Baltimore Ward 7, Baltimore City (Independent City),
Maryland abt 1867 Germany ( Should be Kovno, Russia in 1910) White
Head
Anna Macht Baltimore Ward 7, Baltimore City (Independent City),
Maryland abt 1866 Germany White Wife
Rebecca Macht Baltimore Ward 7, Baltimore City (Independent City),
Maryland abt 1887 Maryland White Daughter
Morris Macht Baltimore Ward 7, Baltimore City (Independent City),
Maryland abt 1892 Maryland White Son
Sarah Macht Baltimore Ward 7, Baltimore City (Independent City),
Maryland abt 1894 Maryland White Daughter
Rachel Macht Baltimore Ward 7, Baltimore City (Independent City),
Maryland abt 1884 Germany White Daughter


Ephraim Macht- wife; Anna Baltimore Ward 13, Baltimore (Independent
City), Maryland abt 1866 Russia White Head
Anna Macht Baltimore Ward 13, Baltimore (Independent City), Maryland
abt 1869 Russia White Wife
Morris Macht Baltimore Ward 13, Baltimore (Independent City), Maryland
abt 1892 Maryland White Son

Name Arrival Date Estimated birth year Gender Port of Departure
Ethnicity/Nationality Ship Name
Exact Search Results - New York Passenger Lists, 1820-1957
Ephraim Macht 26 Aug 1922 abt 1865 Male Southampton Caronia
Ephraim Macht 26 Aug 1925 abt 1867 Male Southampton, England
Olympic
Ephraim Macht 1 Sep 1926 abt 1866 Male Cherbourg, France Homeric
Ephraim Macht 17 Oct 1927 abt 1867 Male Cherbourg, France
Leviathan
Ephraim Macht 11 Sep 1928 abt 1867 Male Cherbourg, France
Majestic
Ephraim Macht 16 Sep 1930 abt 1867 Male Cherbourg, France
Majestic
Ephraim Macht 21 Sep 1932 abt 1866 Male Cherbourg, France
Yaacov Macht -- called Yasha by the family -- was the son of my grandfather's brother, whose name was Alexander (known as Sasha by the family) Macht. Some information about Sasha's "chess championship" pursuits in Europe in the 1930's can be found with Google - "alexander macht." I'm also inserting and attaching two photos of him (young and older) as well as the handwritten inscription on the back of the first photo...your help with a translation would be much appreciated.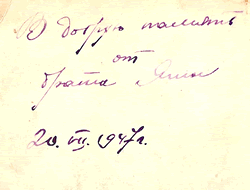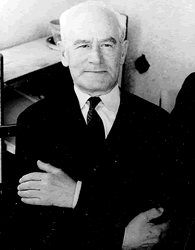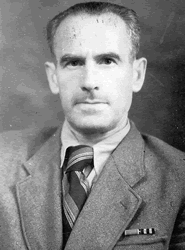 I found the following photos amongst the others, undoubtedly relatives, but I have no idea as to who they are or what is written on the back of the baby's photo.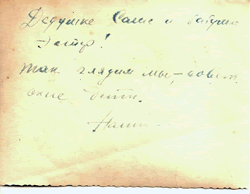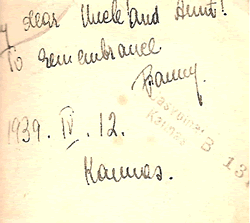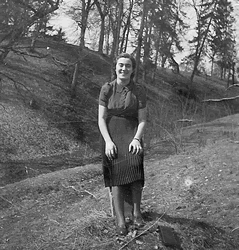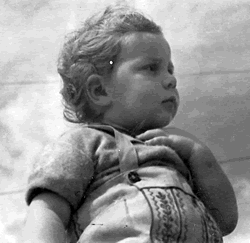 As far as the Baltimore Machts, we've always assumed they are related, and I think perhaps at one point inquiry might have been made many years ago through my uncle or father...however, I don't know our connection, nor have we been in contact through the years. Perhaps Ephraim is the brother or cousin of my great grandfather Shraga Feibush?

Laurie ( Daughter of Murry, son of Gutman Macht)

Name: Gutmann Macht
Estimated birth year: abt 1888
Age: 17
Gender: Male
Port of Departure: Hamburg
Ethnicity/Race/Nationality: Hebrew
Ship Name: Armenia
Port of Arrival: New York, New York July 20, 1905
Line: 1
Microfilm Serial: T715
Microfilm Roll: T715_601
Page Number: 10
Going to grandfather ; Moishe Harrison ( Gerzon)

-
Name: Gutman Macht
City: Manhattan
County: New York
State: New York
Birthplace: Kovno, Russia
Birth Date: 21 Apr 1887
Race: White
Roll: 1786968
DraftBoard: 165
Nearest Relative:wife
Height/Build:tall
:
Name: Gutman Macht
Naturalization Date: 23 Sep 1926
Title and Location of Court: U S District Court, New York, NY
lives with sons; Murry ( 14) and Harry ( 9) at 445 Claremont Pkway







-----Original Message-----
From: eilat.gordinlevitan@gmail.com
To: LaurieSvK@aol.com
Sent: Fri, 2 Feb 2007 11:08 PM
Subject: The Macht family
Dear Laurie,

I found the story about your grandfathers' brother (?) and I'll post
it on the site with some other information about the Macht family of
Kovno- love to have pictures and information about your grandfather
and father;

Yaacov Macht 1919-1996
http://shocharim.huji.ac.il/en/Page.asp?pg=1&id=6&t=7
Yaacov Macht was born in Russia in 1919. At the age of two, his
family moved to Kovno in Lithuania and his father served as the
director of the Jewish bank in the city. As a child in a Zionist
family, Yaacov Macht joined the "Shomer Hazair" movement. In 1935 he
arrived with his family in Israel to watch the "Second Maccabiah"
games held in Tel Aviv. During the course of the visit, his father
was offered a position among the founders of the "United
Industrialists Bank" and the family immigrated to Israel.

Yaacov studied at the Hebrew University of Jerusalem and joined the
"Shomer Hatzair" group which established - Kibbutz Maanit near Nahal
Irone. After that, he was among the founders of Kibbutz Negba, and
from there was sent to the Palmach.

After he completed his service with the Palmach, he returned to the
Hebrew University and completed his Masters degree studies in
economics. He was accepted for work at the Jewish Agency but with the
outbreak of the War of Independence, he left his studies and joined
the army's Seventh Brigade where he participated in the battles at
Latrun and the entrance to Jerusalem. During his service, he was
invited by Minister of Finance Eliezer Kaplan to join the civil
service. His first position was Deputy Supervisor of Foreign
Currency.

After years in the civil service, Yaacov decided to go into banking.
He joined Yehuda Levitov, one of the founders of Kibbutz Kiryat
Anavim, and father of the pilot Zehara Levitov who was killed in the
War of Independence. Together they established the Bank for
Development of Industry which dealt with providing long-term credit to
industrial plants. In 1969, he joined Bank Leumi and served in
administrative positions until he retired.

Yaacov Macht held a series of senior positions in the Treasury until
he went into banking. In the framework of his public activity, Macht
served as alumnus director of many companies and filled voluntary
positions in public organizations, such as "Yad Vashem", "Yad
Ben-Zvi", the Israel Philharmonic Orchestra and the "Sapir Fund". As
of the Hebrew University, he joined the activities of the Israeli
Friends and served as President of the Association from 1983 to 1987.
He continued to work for the University until his death.
Your great grandmother;
Macht Lea
Lea Macht nee Girson/ Girzon was born in Kedainai, Lithuania in
1858. She was a housewife and married to Shraga Feibush. Prior to WWII
she lived in Kovna, Lithuania. During the war was in Kovna, Lithuania
at Mishku 9. Lea perished in October 28, 1941 in Kovna at the age of
83. This information is based on a Page of Testimony submitted on
01/07/1999 by her granddaughter from Israel Zipora Krechmer.
Zipora gave other reports but I think the reports are of her mothers'
family from Latvia.
--------------------------------------------
Is this family related to you? "Yahadut Lita" had something about them;
Ephraim Macht 1866-1944
The Macht family; The patriarch of the family was one of Baltimore's
great builders, the "King of the Homebuilders," Ephraim Macht. Macht
(1866-1944) was one of "four major developers [who] vied to dominate
Baltimore homebuilding." He was born in Kovno in 1866 and immigrated
to the United States at the age of twenty ( 1887), later becoming the
first Jewish real estate broker in Baltimore. The Macht Real Estate &
Banking Business began with funds earned by Macht's wife Annie, "who
made and sold hats from a push cart in Fells Point". The business
"began by buying old houses and inexpensively remodeling them for
resale or rental".

"In 1911, Macht, reacting to the harsh anti-Semitism which prevailed
in Baltimore during the first quarter of the twentieth century, used
the name of Irish real estate salesman John Welsh and began building
homes under the name Welsh Construction. Eventually the two companies
merged and formed the Welsh Construction Company, which served all
functions. Macht, his son Morris, and nephew Morton … buil[t] over
eight thousand homes."22 The Welsh Construction Company lived up to
its claim of offering "a choice of homes in a wide variety of types,
sizes, locations and prices" These homes were built in northeast,
northwest, and west side of Baltimore, eventually moving beyond the
western boundary of Baltimore City into Baltimore County. They came in
a variety of styles, often showing the influence of English
architecture and nomenclature (as does Academy Heights, where the
roads are named Lambeth, Stratford, Greenlow, Whitfield, Northdale,
and Regent Park): "Brick, stone, and stucco" single family houses in
"English and Early American architecture" in Ashburton; "Elizabethan"
detached and semi-detached Tudor-style house in the Nottingham
development on off Edmondson Avenue opposite Ten Hills; "English Group
Homes" 2600 Block Chesterfield Avenue from Harford Road to Belair
Road. The Welsh Construction Company also designed cottages and
bungalows (Chesley Avenue at the 6900 block of Harford Road west to
Old Harford Road). More in line with the evolution of the Academy
Heights rowhouse, the company built rowhouses with flat roofs and
covered porches (1400 Block of Rosedale Street between Belmont Avenue
and Presstman Street in Walbrook) and daylight rowhouses of two or
three bedrooms, covered stone or brick porches (Parklawn Avenue and
Erdman Avenue at Clifton Park).25

Among his philanthropic efforts, Ephraim Macht endowed Sinai Hospital
with funds for the care of the needy and built a nursing home at
Levindale.26 Ephraim Macht's son and nephew succeeded him after his
death in 1944 and ran Welsh Construction Company when it built Academy
Heights. The son, Morris Macht, served on the Board of Directors of
the Home Builders Association of Maryland with such prominent builders
and philanthropists as Joseph Meyerhoff and James W. Rouse, and also
served on the Board of Directors of the National Association of Home
builders. Welsh Construction Company was building 1,000 homes a year
in the late 1940s and 1950s in northeast Baltimore alone.28

The Macht Company is still in business today on 11-13 E. Fayette
Street in Baltimore, managing properties rather than building them,
and still occupies the landmark Macht building. Constructed in 1908,
it "is one of the City's most architecturally unique, elaborately
adorned commercial structures"; "its mansard roof...pronounced
cornice... enriched Ionic entablature...cartouches...lion heads,
shields, Greek fretwork, and lead and scroll ornamentation" are intact
http://www.academyheights.org/History.htm
1910 census;
Ephraim Macht Baltimore Ward 7, Baltimore City (Independent City),
Maryland abt 1867 Germany ( Should be Kovno, Russia in 1910) White
Head
Anna Macht Baltimore Ward 7, Baltimore City (Independent City),
Maryland abt 1866 Germany White Wife
Rebecca Macht Baltimore Ward 7, Baltimore City (Independent City),
Maryland abt 1887 Maryland White Daughter
Morris Macht Baltimore Ward 7, Baltimore City (Independent City),
Maryland abt 1892 Maryland White Son
Sarah Macht Baltimore Ward 7, Baltimore City (Independent City),
Maryland abt 1894 Maryland White Daughter
Rachel Macht Baltimore Ward 7, Baltimore City (Independent City),
Maryland abt 1884 Germany White Daughter

Ephraim Macht- wife; Anna Baltimore Ward 13, Baltimore (Independent
City), Maryland abt 1866 Russia White Head
Anna Macht Baltimore Ward 13, Baltimore (Independent City), Maryland
abt 1869 Russia White Wife
Morris Macht Baltimore Ward 13, Baltimore (Independent City), Maryland
abt 1892 Maryland White Son

Name Arrival Date Estimated birth year Gender Port of Departure
Ethnicity/Nationality Ship Name
Exact Search Results - New York Passenger Lists, 1820-1957
Ephraim Macht 26 Aug 1922 abt 1865 Male Southampton Caronia
Ephraim Macht 26 Aug 1925 abt 1867 Male Southampton, England Olympic
Ephraim Macht 1 Sep 1926 abt 1866 Male Cherbourg, France Homeric
Ephraim Macht 17 Oct 1927 abt 1867 Male Cherbourg, France Leviathan
Ephraim Macht 11 Sep 1928 abt 1867 Male Cherbourg, France Majestic
Ephraim Macht 16 Sep 1930 abt 1867 Male Cherbourg, France Majestic
Ephraim Macht 21 Sep 1932 abt 1866 Male Cherbourg, France Majestic

Name: Gutmann Macht
Estimated birth year: abt 1888
Age: 17
Gender: Male
Port of Departure: Hamburg
Ethnicity/Race/Nationality: Hebrew
Ship Name: Armenia
Search Ship Database: Search the Armenia in the 'Passenger Ships and
Images' database
Port of Arrival: New York, New York July 20, 1905
Line: 1
Microfilm Serial: T715
Microfilm Roll: T715_601
Page Number: 10
Going to grandfather ; Moishe Harrison ( Gerzon)
Name: Gutman Macht
City: Manhattan
County: New York
State: New York
Birthplace: Kovno, Russia
Birth Date: 21 Apr 1887
Race: White
Roll: 1786968
DraftBoard: 165
Nearest Relative:wife
Height/Build:tall
:
Name: Gutman Macht
Naturalization Date: 23 Sep 1926
Title and Location of Court: U S District Court, New York, NY
lives with sons; Murry ( 14) and Harry ( 9) at 445 Claremont Pkway