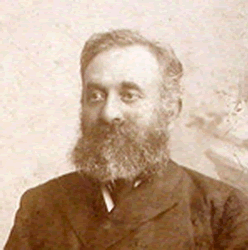 Nathan Brezner
Gender:
Male
Birth:
1849
Brody, Poland
Death:
1919 (69-70)
Rechovot, Rehovot, Centrální distrikt, Israel
Immediate Family:
Son of Naftali Brezner
Husband of Feiga (Zipora) Daughter of Rabbi Moshe Barak or Brak
Father of Joseph Brezner; Gershon Brezner; Sigmund Brezner; Bernard Brezner and Achsa Brezner
Nathan Brezner was born in 1849 in the town of Brody in Galicia and grew up in the family of his mother Lurie. He was known as a wise student. He is married to 17-year-old Feiga from the city of Brisk (Brest Litovsk) of the Barak family. The wedding took place in 1871. Nathan moved to Brisk, and began trading in lumber. He was known for his honesty. His occupation meant that he was absent from his home for long periods and stayed in Germany. Although he was a religious man, he recognized and appreciated the virtues of education and joined the "Lovers of Zion" movement. Feiga had her own business - she ran a boarding house in the city of Brisk.
The children were born to Nathan and Feiga: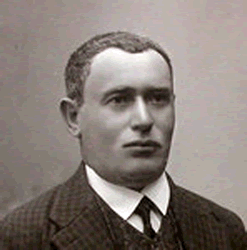 Gershon Brezner
Gender:
Male
Birth:
1873
Brest Litovsk, Belarus
Death:
1956 (80-81)
Immediate Family:
Son of Nathan Brezner and Feiga (Zipora) Barak or Brak
Husband of Shoshana(roza) Brezner
Father of Drora Ezyon; Amiad Brezner and <private> Hetherington (Brezner)
Brother of Joseph Brezner; Sigmund Brezner; Bernard Brezner and Achsa Brezner
Gershon (Georg) - December 1873,
Eliezer (Ludwig) - 1874,
Bernard Brezner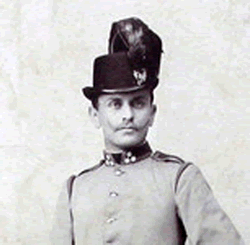 Dov (Bernard) - born in 1877,

Miriam Aksa - born in 1882 and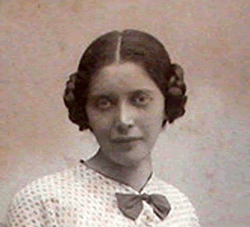 Joseph Brezner
Yosef - born in 1886.
As a "Hovav Zion", Natan joined the "Menucha VeNahala" company, which was founded in 1890, and intends to eventually immigrate to Israel and settle there. As a first step, in 1891 he sent his 17-year-old eldest son Gershon to the streets, so that he could work for the Menucha and Nahala company and specialize in agriculture. In 1897, after the members of "Menucha and Nahala" received their plots, Gershon served as his father's successor and cultivated his land, while Nathan continued his activities abroad.
In 1908, Gershon built a house, which was to be used by his father's family when it came to the streets. In 1914, Nathan and Feiga liquidated their businesses abroad and came to the streets to settle there.
In 1912, Gershon married Shoshana (Rosa) nee Shulman. In 1918, Gershon received a plot of land from his father Nathan and became a farmer in the streets. In 1927 he planted an orchard in place of the grape vineyard. But with the crisis that befell the citrus industry in World War II, the orchard was uprooted and its land was divided into construction plots.
The children of Gershon and Shoshana - Drora - 1913, Natana 1921, Amiad - 1927
A number of family members also came to the streets. Miriam Aksa and her husband Isaac Winikov came to the streets in 1920. In 1926 Isaac died of a heart attack while working at the family vineyard. Isaac and Aksa had no children.
Bear Bernard, who served in the Austrian army in World War I and was captured by the Russians, took to the streets in 1920. But moved to Beirut and worked in Beirut.
Joseph emigrated to the United States in 1905, also arriving on the streets in 1936. The two brothers were single.