#kswn-1:
Markus Fishel Kaswan, Mendel Kaswan, Yeti KaswanYeti's daughters; Sylvia Malcow, and Ms. Shmeltzer
#kswn-2:
The Kaswan family
Back row: Fishel Markus, Mendel, Harry. Middle: Golda, Perl, David. Bottom row: Claire, Bernice (baby), Simon, Freda. (Note: Adolf and Jetty absent). C. 1904-5.
Mark J. Kaswan, Ph.D.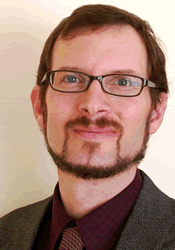 Beyster Fellow, School of Management and Labor Relations
Rutgers University
and Part-Time Instructor, Department of Political Science
University of Nevada, Las Vegas
mkaswan[at]ucla.edu
Critical, normative political theory with an eye to its application.
I received my Ph.D. in political science from UCLA in 2010 with a specialization in political theory. My research focus involves the foundational principles of social institutions, but while my methodological approach is rooted in the history of political thought, my questions look to the present and future. More specifically, my interest in identifying ways to extend and more deeply embed democratic practices in social institutions in our own society and around the world leads me to research into the theoretical foundations of cooperatives. As socio-economic institutions founded on principles of democracy that claim nearly a billion members worldwide and are well-established in all of the advanced democracies, this interest in cooperatives connects me to research in democratic theory, political economics, organization theory, community theory and utilitarianism, drawing from an interdisciplinary array of fields including political theory, economics, philosophy and sociology.
In my teaching I draw from my own practical experience, including an extensive career in non-profit administration and governance, to help students connect the philosophical and theoretical ideas discussed in their reading with contemporary questions including the nature and function of political, economic and other social institutions. I am particularly interested in community-based learning, both to provide students with opportunities to gain experience that can help them connect the classroom to the real world, and to give them tools by which they can reflect on the political and ethical implications of their chosen careers.
I currently hold a Beyster Fellowship with Rutgers University School of Management and Labor Relations. Sponsored by J. Robert and Mary Ann Beyster and the Foundation for Enterprise Development, the Beyster Fellowship is focused on issues of workplace democracy and broad-based employee ownership. At the upcoming Beyster Fellows Workshop at Rutgers (Feb. 24-25) I will present a draft of my paper, "To Own is to Control: Ownership and Democracy," which considers theories of property and ownership to make a normative argument that, for employee ownership to be meaningful, an employee-owned enterprise must incorporate democratic practices at the governance and/or operational level (and preferably both). It then examines some of the dimensions and dynamics of democracy that must be taken into account in implementing a democratic system.
The fact that the Beyster Fellowship is non-residential means that I've been able to take a part-time teaching position at the University of Nevada, Las Vegas. My course, Survey of Political Theory, is an introductory course in political theory that seeks to provide students with a broad overview of the field from Plato to J.S. Mill. The main objectives of the course are to enable students to get a sense of the range and scope of political thought, and to understand the diversity of perspectives on some of the perennial questions of political theory. My syllabus is available from the link below.
Curriculum Vitae (pdf)
Research Interests (pdf)
Teaching Philosophy (pdf)
Teaching Experience (pdf)
Syllabus for Political Science 195: Corporate and Community-Based Internships (UCLA) (pdf)
Syllabus for Political Science 200: Survey of Political Theory (UNLV) (pdf)
Dissertation
"The Politics of Happiness and the Practice of Democracy"
(Carole Pateman, chair; Ray Rocco and Guilia Sissa, Political Science; Perry Anderson, History)
My dissertation, The Politics of Happiness and the Practice of Democracy, is concerned with different ways of conceptualizing happiness and the political implications of those concepts for the social structures around which society functions. The dissertation proceeds through a close examination of the work of William Thompson and his mentor Jeremy Bentham. What is clear is that, while both seek "the greatest happiness," the conclusions they reach are radically different: Bentham's theory is an important contribution to liberal capitalist ideology and mainstream democratic thought, while Thompson lays the foundations for cooperative socialism and radical democracy. The question I sought to explore was why, if Bentham and Thompson start from the same premise, they end up in such different places. I conclude that the differences arise because, in contrast to Bentham's individualistic hedonism, Thompson understands happiness as a deeply social concept, the nature of which is strongly affected by the institutions that structure social interaction. Maximizing happiness, in Thompson's view, requires that social institutions be based on principles of voluntarism, equality and democracy, with democratic practices embedded in their very structure. I argue in the dissertation that Thompson's work forms the ideological basis for the modern cooperative movement—which, with some 800 million members worldwide (including 130 million Americans), may be considered the world's largest social movement.
Alice Kaswan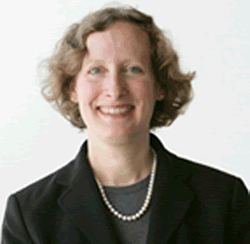 Professor, and Dean's Circle Scholar
• BiographyScholarshipServiceMedia
Professor Alice Kaswan is an expert on climate change and on environmental justice. She has written and spoken widely about climate federalism, addressing the appropriate roles of federal, state, and local governments in mitigating climate change, and adapting to its inevitable consequences. Her work also explores the intersection between environmental justice and climate change policy, with special emphasis on the environmental justice implications of climate adaptation strategies and of cap-and-trade programs for greenhouse gases.
Kaswan is an elected member of the American Law Institute, a member scholar of the Center for Progressive Reform, and Chair-Elect of the Association of American Law Schools' Environmental Law Section. She speaks frequently on federal and state climate policy and has provided comments to the California Air Resources Board and other institutions implementing climate change law.
Education
• BS, UC Berkeley
• JD, Harvard University
Prior Experience
• Assistant Professor, Columbus School of Law, Catholic University
• Associate, Morgan, Lewis & Bockius
• Associate, Berle, Kass & Case
• Law Clerk, Hon. Marie L. Garibaldi, New Jersey Supreme Court
•
?
Tel. - (415) 422-5053
Fax - (415) 422-6433
kaswan@usfca.edu
Curriculum Vitae
Administrative Law
Environmental Law
International Environmental Law
Property
Administrative Law
Climate Change Policy
Environmental Law
International Environmental Law
Regulation
David Kaswan
Birth:
circa 1860
Immediate Family:
Husband of Perl Kaswan
Father of Adolf Kaswan; Bernice (Brana) Fransblow;Fishel Kaswan; Mendel Kaswan; Shimon Kaswan and 14 others
share this path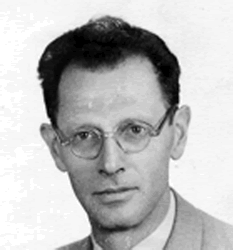 Adolf Kaswan
Birth:
July 14, 1888
Ukraine
Death:
September 2, 1959 (71)
California, United States
Immediate Family:
Son of David Kaswan and Perl Kaswan
Husband of Regina Kaswan
Father of <private> Kaswan and <private> Kaswan
Brother of Bernice (Brana) Fransblow; Fishel Kaswan;Mendel Kaswan; Shimon Kaswan; Harry Kaswan and 13 others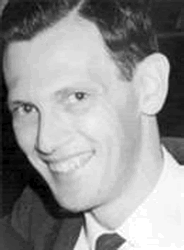 Jaques Kaswan
Obituary | Condolences
Jaques W. Kaswan (son of Adolf, Adolf is the brother of Golda , mother of Meir Linder)
June 14, 1924 - January 28, 2015
Jaques passed away at his Berkeley home on January 28, age 90, mentally sharp and independent to the end.
He was born June 14, 1924 in Vienna, Austria. In 1936, as anti-Semitism intensified, Jaques and his mother left Vienna, spending two years in a small town in the mountains in Italy and then more years in refugee camps in France. Eventually, they immigrated to New York, where he worked in a hotel to support himself and his mother.
Drafted to fight in World War II, he joined the intelligence services where he made use of the language skills gained as a refugee. After the war, he joined his parents and brother, now reunited, in Los Angeles. In 1949, Jaques met and married the enduring love of his life, Ruth, with whom he shared 49 years of inseparable companionship until her death in 1999.
Although he never attended high school, Jaques earned a BA at night from UCLA and went on to earn a Masters degree from the New School for Social Research and a PhD in psychology from Washington University at St. Louis. He taught at Yale, UCLA, and Ohio State University. In 1977, he and Ruth founded the Urban Alternatives Group and published the magazine Humanizing City Life. He retired from OSU in 1979 and moved to California, where he developed cooperatives and on-going institutional structures to help them thrive and grow. In 1981 he co-founded the Tenderloin Neighborhood Development Corporation to establish housing cooperatives for low-income residents and in 1998 was instrumental in founding the Arizmendi bakery collectives now located throughout the Bay Area. Meanwhile, he continued scholarly writing on the centrality of cooperation, not just self-interest, as a basic human trait.
Jaques will be remembered by the many people whose lives he touched over the years, including his co-op collaborators and members of the Walnut House Cooperative where he lived for 35 years. He will be deeply missed by his daughter, Alice (Rick), his sons, Mark and Dan, and his grandchildren Zo?, Aaron, and Paul. We will be forever inspired by his perseverance in the face of adversity, his vision and initiative, his sense of decency and justice, his kindness and respect for all, and his sense of humor.
A memorial celebrating his life will be held March 14, 2-4 pm, at the All Souls Episcopal Parish in Berkeley.
Published in San Francisco Chronicle on Feb. 10, 2015
Share

- See more at: http://www.legacy.com/obituaries/sfgate/obituary.aspx?
Harry Kaswan
Birth:
estimated between 1865 and 1925
Immediate Family:
Son of David Kaswan and Perl Kaswan
Husband of ???? Kaswan
Father of <private> Kaswan and <private> Kaswan
Brother of Adolf Kaswan; Bernice (Brana) Fransblow; Fishel Kaswan; Mendel Kaswan;Shimon Kaswan and 13 others
Added by:
pid=174100709#sthash.4LfTMsXD.dpuf
--
Eilat Gordin Levitan