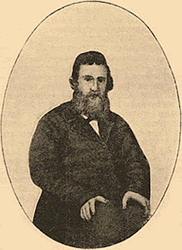 Rabbi Meir Leibush ben Yehiel Michal, "the Malbim"
Personal details
Born
March 7, 1809
Volochysk, Volhynia, Russian Empire
Died
September 18, 1879
Kiev, Russian Empire
Malbim was born in Volochysk, Volhynia to Yehiel Michel Wisser and his wife. His father educated in Hebrew and the Talmud. After being orphaned as a child, Meïr was cared for and educated by his stepfather, Rabbi Leib of Volochysk.
At the age of 13, he went to study in Warsaw. He was known there as "the iluy from Volhynia." He showed talent from his early childhood, and his works indicate that he had a considerable knowledge of secular sciences and history. From 1838 to 1845 he served as rabbi of Wreschen. In the latter year he was called to the rabbinate of Kempen, where he remained until 1859. He was thereafter also known as der Kempener Magid.
In 1859, Malbim became chief rabbi of Bucharest, Romania. He had disagreements with the upper class and educated Jews there, some of them Austrian citizens (called in Romanian sudi?i), led by the noted Dr. Iuliu Barasch. They wanted to introduce changes in the spirit of modern European life into the life of the local Jewry, as was done in some Reform congregations. Malbim defended the traditional style of Orthodox Judaism, which demanded strict adherence to Jewish law and tradition. He rejected almost all suggestions to edit the Siddur, give up beards or make other changes in exterior appearance, or to make other changes in observance.
Malbim opposed construction of the big Choral Temple, to be equipped with a choir and organ, similar to the Great Synagogue of Leopoldstadt in Vienna. He thought this was too Christian in style. In 1864 the Choral Temple became the main neo-orthodox synagogue in Romania. He also condemned the founding (before he arrived) of the first two elementary schools in Bucharest for Jewish children to offer a general knowledge curriculum. In this period Romanian officials encouraged such efforts to integrate the Jews into mainstream Romanian life.
Malbim's insistence on adhering to the halakha resulted in portions of the religious personnel (shochtim, dayanim) to become hostile to him. By their frequent complaints, his opponents almost succeeded in having him sent to prison. Malbim was freed through the intervention of Sir Moses Montefiore, but it was upon the condition that he leave Romania.
Malbim went to Constantinople and complained to the Turkish government, but obtained no satisfaction. After staying six months in Paris, he went to Lunshitz, in Russian Poland, as successor to his deceased father-in-law, Hayyim Auerbach (1866). Shortly afterwards he became rabbi at Kherson, and thence was called to the rabbinate of Mogilev, on the Dnieper (1870). There, too, he was a staunch supporter of Judaism and was resented by the richer Jews; they denounced him as a political criminal, and the governor of Moghilev forced him to leave the town.
Malbim went to Königsberg as chief rabbi of the Polish community, but he continued to have conflict with Reform Jews. Malbim visited Vilna in 1879, where the community would have appointed him rabbi, but the governor of Vilna opposed the election. He did not want to sanction the appointment of a rabbi who had been expelled from Moghilev as a political criminal. Malbim declined an offer to be chief rabbi of the Orthodox in New York City.[1] In September 1879, Malbim was traveling to Kremenchuk, where he had been called as rabbi, when he fell sick. He died on Rosh HaShanah, 1 Tishrei 5640 at Kiev.
Methodology and style[edit]
See also: Oral Torah § The Oral Law in Rabbinic literature and commentary
Malbim's fame and popularity rest upon his novel commentary to the Bible. His first published commentary was on Megillat Esther (1845), followed by his commentary on most of the Hebrew Tanakh from then until 1876. His commentary on the Bible is based most notably upon his proven principle that there are no true synonyms in the Tanakh; apparent stylistic repetitions are not that, but rather each introduces a distinct idea. His approach is described by Prof. Mordechai Cohen [1] of Yeshiva University as follows:
"Advancing a project initiated in Ya'akov Mecklenberg's Pentateuch commentary, Malbim formulates 613 grammatical principles to justify rabbinic halakhic exegesis in Sifraand elsewhere. To demonstrate the sanctity of scripture, Malbim devised a unique hermeneutic that he ambitiously applied to the entire Bible, resulting in one of the monumental Jewish scholarly achievements of the era: a wide-ranging, comprehensive commentary .... that infuses traditional Hebrew linguistic, philosophical, and mystical learning with contemporary concepts from science, psychology, epistemology, logic, and metaphysics." [2]
Works[edit]
• "Artzoth haChayim", commentary and novellae on the Shulchan Aruch (section Orah Hayim, Breslau, 1837);
• "Artzoth haShalom", collection of sermons (Krotoschin, 1839);
• "HaTorah vehaMitzva", analytical and innovative commentary on the Pentateuch and the midrash halakha (Warsaw, 1874–80), including the linguistic guide Ayelet ha-Shachar on differences between similar terms in Hebrew;
• "Mikra'ei Kodesh", commentary on the Prophets and Hagiographa (ib. 1874; this commentary is in parallel, on the words and on the sense; Malbim always endeavored to explain the different meanings of synonyms);
• "Mashal uMelitza", dramatic philippic, in verse, against hypocrisy (Paris, 1867).
References[edit]
1 Jump up^ The Malbim: Leadership and Challenge as Reflected in his Introduction to Vayikra and His Torah Commentary "Hatorah Vehamitzvah", Study Sheet on the Weekly Torah Portion (No. 124. Parashat Vayikra 5756, 1996), from the Office of the Campus Rabbi of Bar-Ilan University
• ? This article incorporates text from a publication now in the public domain: Singer, Isidore; et al., eds. (1901–1906). "article name needed". Jewish Encyclopedia. New York: Funk & Wagnalls Company.
SHARE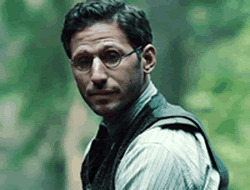 Isaac Malbin (died April 1942)
http://totalwar-ar.wikia.com/wiki/Isaac_Malbin
Isaac was a Belarusian Jewish intellectual who was one of the refugees saved by the Bielski Otriad during World War II. He was killed while attempting to throw a grenade at a German tank in 1942.
Biography
Isaac Malbin was born in Minsk, Russian Empire to a family of Belarusian Jews, and he became an intellectual. Malbin published a pamphlet under the Soviet Union as a member of the "New Socialist Club", and he studied the works of men such as Descartes and had an interest in politics. In August 1941, he joined dozens of Jewish refugees in hiding in the Lipczanska Forest (Naliboki Forest, Belarus) with the Bielski Otriad during World War II, fleeing from the German SS and collaborators. Malbin was initially seen as useless, as he was an intellectual, but he became a hard worker like the other refugees. Malbin often debated with rabbi Shimon Haaretz, who was apolitical and orthodox, while Malbin was progressive and opinionated. In April 1942, he attempted to destroy a German panzer with a German stick grenade, but he was gunned down by Wehrmacht infantry, and the grenade blew up on his body.
Categories:
DOROTHEE
METLITZKI
1914 – 2001
Daughter of Rosa Malbin by Mandu Sen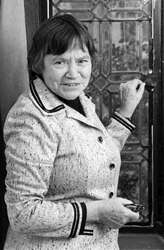 Dorothee Metlitzki.
Photograph by T. Charles Erickson.
HOW TO CITE THIS PAGE
Sen, Mandu. "Dorothee Metlitzki." Jewish Women: A Comprehensive Historical Encyclopedia. 1 March 2009. Jewish Women's Archive. (Viewed on August 10, 2017) <https://jwa.org/encyclopedia/article/Metlitzki-Dorothee>.
Donate
Help us elevate the voices of Jewish women.

The JWA Podcast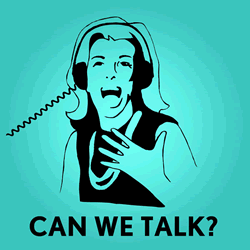 Sign Up for JWA eNews
Monthly eLetter
This Week in History
Book Club
Jewish Women, Amplified
Educator's Updates

Discover Education Programs
Join our growing community of educators.

Dorothee Metlitzki, a philologist and medievalist, was born to factory owner Israel Metlitzki, a Russian Jew, and Rosa Malbin, a German Jew, on July 27, 1914, in Koningsberg, then in Germany, and spent her youth in various places in Eastern Europe. She received her undergraduate and graduate education at the University College of London (1933–1938) and her Ph.D. from Yale University (1953–1957), with which she was affiliated for many years until her death (1965–2001). She also taught at the Hebrew University of Jerusalem (1939–1944), at the British Council in Cairo and at the University of California at Berkeley (1957–1965).
Metlitzki's most important work was The Matter of Araby in Medieval England, published in 1977. In this groundbreaking work, which is the finest example of her remarkable philological knowledge, she traces the introduction of Arabic (and essentially Greek) science and ideas into medieval England, and follows the development of these ideas, right up to Chaucer's Canterbury Tales. She had been fascinated by the medieval world ever since her days as an honors student at the German gymnasium in Memel, Lithuania, in the late 1920s and early 1930s; In her undergraduate as well as graduate work at the University College of London during the 1930s, she studied both English and Arabic literature, in preparation for her later work. At the same time she developed a strong interest in the meeting of East and West and its affects on intellectual history. But though she was a lover of books and considered them her loyal friends, her interests did not remain purely intellectual; a woman of action, she lived for many years in the Middle East, perfecting her various languages and becoming part of the world she described.
Indeed Dorothee Metlitzki's academic pursuits seemed very much to shape and be shaped by her adventurous and often tragic personal life. In 1938, at the age of twenty-four, she left London, having completed her master's thesis, to go to Palestine alone. As an ardent Zionist as well as a lover of Arabic culture, residing in the Middle East was the fulfillment of a dream for her. She was fortunate enough to arrive there during a time when there was still a train running from Palestine to Egypt. Metlitzki befriended many of the leading lights at the Hebrew University of the time, but she also made many Arab friends. Indeed, while she principally resided in Palestine, later Israel, she also spent several years living and teaching in Cairo. In an incident which seems to capture all the contradictions Metlitzki lived through, she spent many weeks in the summer of 1944 combing the bookstores in Jerusalem for classics in English. She had been charged with buying the books for the English library at the newly established library of Alexandria.
With World War II raging all around, Dorothee Metlitzki's existence was far from idyllic. And in addition to the terrors of her time which every European Jew experienced, she suffered through many tragedies in her personal life. In 1944 she married the brilliant and charismatic Paul Kraus, an Arabist, but a few months later, separated from her and overcome by memories of previous sorrows, he committed suicide. She then married Egyptologist Boris Grdseloff, Kraus's friend and equal in brilliance and charisma. From this marriage was born her only child, Ruth. However, Grdseloff developed cancer and Metlizki spent the years after the establishment of the State of Israel in 1948 traveling from Israel to Egypt, an enemy state, to tend to him. He died in a hospital in Egypt in 1950. She spent the next few years using both her excellent Arabic and her excellent English in the service of the Israeli government, working with local Arab women and as a speaker overseas on behalf of the Foreign Ministry. In 1953, longing to return to the academic work which she had neglected, and the sole parent of her young daughter, she moved to New Haven, Connecticut, where she completed her dissertation in the American Studies department of Yale University. There she married Jacob Finklestein, an Assyriologist, with whom she moved to the University of California at Berkeley for a while. This proved to be an unhappy match and ended in divorce.
Dorothee Metlitzki taught at Yale for many years, and was famous—as well as controversial—throughout the university. Her intimate acquaintance with cultures far away and long gone, together with her fiery personality, made her stand out. She was beloved by her students and made many extremely devoted friends, to whom she was, in turn, extremely loyal. One of the greatest sources of her sadness, as well as a source of her charm, was that her past was always with her. She was highly conscious of being a woman, alone, struggling for survival and recognition in a man's world. And not for one minute did she forget that she was Jewish and an ardent Zionist. The fate of her family, as well as her own, was shaped by it. But perhaps more than anything she was aware of not quite belonging. Although fluent in so many languages and living on so many continents, she never quite found her place in the world. When asked where she was from, she did not know how to answer. She very much resembled some of the translators of medieval times about whom she wrote, who traveled from place to place in the pursuit of knowledge and found their homes in their books. She liked to say that one could not separate one's personal life from one's scholarly work. That was certainly true about her.
Dorothee Metlizki died on April 14, 2001, in Hamden, Connecticut.
Bibliography
Metlitzki, Dorothee. Curriculum Vitae, exact date unavailable but must be from the 1980s, courtesy of Robert Watson; Watson, Robert. Notes on Dorothee Metlitzki, 2002, courtesy of Robert Watson.