Encyclopedia of World Biography on William M. Kunstler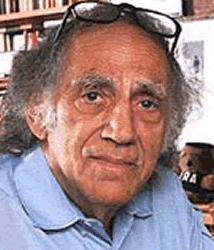 William Kunstler (1919-1995) was one of the best known civil rights attorneys in the United States. His most famous trial was his defense of the Chicago Seven who were charged with conspiracy to commit a riot at the 1968 Democratic National Convention. William Kunstler was best known and most reviled radical lawyer, defending clients whom most attorneys shunned. He was revered by supporters and condemned by critics. His clients included civil rights leader Martin Luther King, Jr., mafia don John Gotti, and a terrorist accused in the bombing of the World Trade Center in New York City. Kunstler's most famous trial was the one in which seven people--the Chicago Seven, as they came to be known--were charged with conspiracy to commit a riot at the 1968 Democratic National Convention in Chicago, Illinois.
Kunstler was born in New York City, the son of a proctologist, Monroe Bradford Kunstler, and Frances Mandelbaum Kunstler. Kunstler had one brother, Michael, and one sister, Mary. He was married twice and had four children from the two marriages. His first marriage to Lotte Rosenberger ended in divorce in the mid-1970s. They had two daughters, Karin and Jane. Kunstler blamed the breakup on his long periods away from home defending civil rights causes around the country. His second marriage was to Margaret Ratner; they also had two daughters, Sarah and Emily. Kunstler graduated from DeWitt Clinton High School Manhattan Annex in New York and later from Yale University. After serving in the army in World War II, during which he saw limited combat in the Philippines, Kunstler came home and enrolled in Columbia Law School, and graduated in 1948. After he passed the bar, Kunstler and his brother, Michael, opened a family law firm of Kunstler & Kunstler. In the early 1950s, Kunstler taught law at the New York Law School.
His Life's Work Begins
Kunstler's career changed dramatically in 1956 when he represented a black journalist, William Worthy Jr., who was arrested because he didn't have a passport when he returned from a trip to Cuba. Kunstler successfully argued that the law was archaic and unconstitutional and the case was dismissed in 1961. Kunstler said in his book, My Life as a Radical Attorney, that this was the case that launched his career as a civil rights attorney. In his summation before the U.S. Court of Appeals, Kunstler would create one of his trademarks: reciting poetry at the start of his summations. In that trial, Kunstler opened his closing argument with a line from Sir Walter Scott's The Lay of The Last Minstrel: "Breathes there the man with soul so dead, who never to himself hath said,/ this is my own, my native land." In addition to his unorthodox antics, Kunstler had a colorful appearance in court. His craggy face was accentuated by a raspy voice, unkept hair, and eyeglasses which were always perched on the top of his head. Critics called Kunstler a showboat and a publicity seeker. "To some extent that has a ring of truth," Kunstler said in an interview with David Margolick, special writer for the New York Times. "I enjoy the spotlight, as most humans do, but it's not my whole raison d'etre. My purpose is to keep the state from becoming all domineering, all powerful. And that's never changed."
After the Worthy case, Kunstler ended up spending a lot of time in the southern United States, representing Freedom Riders arrested on breach of peace and disorderly conduct charges for staging civil rights protests in places like Birmingham, Alabama, and Biloxi, Mississippi. Kunstler even marched in some of the protests. "The sixties was my time of transformation. During this period and into the 1970s I changed from a liberal into a radical," Kunstler wrote in My Life as a Radical Attorney. "I metamorphosed. As the movement expanded from civil rights to Black Power, from protest to militant dissent, I took almost all political cases that came my way." And when politics dissolved altogether, Kunstler was left "with celebrity sociopaths or just plain celebrities. By the end, he wasn't at the action, he was the action," a New Yorker magazine writer commented after his death.
Many of Kunstler's clients, though, were African American, some charged with murdering police or other high profile crimes, which made Kunstler unpopular with some segments of society. "For more than 20 years, my representation of Black defendants has been motivated by one of my strongest beliefs: That our society is racist," Kunstler wrote in his autobiography. It was during the social protests in the South that Kunstler represented Martin Luther King, Jr. on civil rights issues. Then in the late 1960s he became involved with the trial of the Chicago Seven, as the defendants came to be known.
Representing Civil Activists Can Be Hazardous to One's Well-Being
The suspects had come to the 1968 Democratic Convention in Chicago to protest the war in Vietnam. The proceedings were interrupted repeatedly by confrontations between Kunstler and U.S. District Court Judge Julius Jennings Hoffman. Courtroom decorum suffered as the defendants, Kunstler, and other lawyers battled with Hoffman, who seemingly lost control of the proceedings on occasions. One defendant, Abbie Hoffman (no relation to Judge Hoffman) would do handstands on his way into court, or pole vault over a court railing. Another defendant, Bobby Seale, who was national chair of the Black Panthers, at one point during the trial was ordered by Judge Hoffman to be gagged, chained, and bound to the counsel table. Kunstler, in his book, My Life as a Radical Lawyer, wrote this about Judge Hoffman: "He reminded me [more] of the Queen in Alice in Wonderland with her cries, 'Off with their heads,' than a dignified judicial figure." All defendants were acquitted of the most serious charge of conspiracy to incite a riot. Five were convicted of lesser charges, but those were dismissed on appeal. While the jury was deliberating the fate of the Chicago Seven, Hoffman found Kunstler guilty of 24 counts of contempt of court, one for each time the judge thought Kunstler showed disrespect and rudeness during the five-month trial, and sentenced Kunstler to four years and 13 days in prison. The charges were reversed two years later by the U.S. Court of Appeals, which ordered a new trial for Kunstler. Kunstler was convicted of two counts of contempt, but was not sentenced to prison.
Following the Chicago Seven trial, Kunstler said he felt he would sink into oblivion. But he was soon back in the national news in 1971 when rioting broke out at Attica State Prison in New York. Thirty-nine prisoners were massacred during five days of rioting, which Kunstler said was precipitated by inhumane treatment. Kunstler was called in as an intermediary and later filed lawsuits on behalf of prisoners.
Kunstler had often been the target of abuse because of the clients he represented, but nothing compared to the threats and harassments he received for representing Islamic clients in 1993 and 1994. Kunstler, who was Jewish, was considered a traitor by some. One of his clients, El Sayyida A. Nossair, was charged with murdering Rabbi Meir Kahane, founder of the militant Jewish Defense League and Israel's anti-Arab Kach party. A jury in New York City found Nossair innocent of the murder charge. During the trial, pickets paraded in front of Kunstler's home in Greenwich Village in Manhattan and windows were broken. Threats were also made over the phone when he represented Nossair's cousin, Ibrahim A. Elgabrowny, in the 1993 bombing of the World Trade Center in New York City.
The Poet
Kunstler, who became enamored with poetry while at Yale University, had many of his poems published. One of his last works was one entitled "When The Cheering Stopped;" it dealt with the arrest of former football star O. J. Simpson on charges that he murdered his ex-wife, Nicole Brown Simpson, and a friend, Ronald Goldman. "I was struck with the paradox of how quickly a sports idol can be caught up in a tragedy of immense proportions," Kunstler was quoted as saying in a Harpers' magazine article. "Of one thing I am certain, this will not be my last sonnet about the matter." Kunstler died seven months later on September 4, 1995, in New York City, one month before Simpson was acquitted.
Months after Kunstler's death, supporters--as well as one vocal detractor--showed up at the Cathedral Church of St. John the Divine in New York City in his honor. Friends and clients, including poets Amiri Baraka and Allen Ginsberg, civil rights leader Betty Shabazz, and Chicago Seven alumnus Bobby Seale, united with Kunstler's family members to share their memories of the flamboyant attorney. The New York Times quoted author Jimmy Breslin as saying, "Dying is no big deal; the least of us can manage that. The trick is how you live, and Mr. Bill Kunstler lived. He lived with a searing pace, a furious energy, and overwhelming love of right and dislike of wrong."
Name:
[William M Kunstler]
Home in 1920: Manhattan Assembly District 9, New York, New York
Age: 6 months
Estimated Birth Year: abt 1919
Birthplace: New York
Relation to Head of House: Son
Father's Name: Monroe B
Father's Birth Place: New York
Mother's Name: Frances M
Mother's Birth Place: New York
Marital Status: Single
Race: White
Sex: Male
Image: 50
Neighbors: View others on page
Household Members:
Name Age
Monroe B Kuenstler 30
Frances M Kuenstler 23
William M Kuenstler 6/12
Kate Furan 22
Mary Mahoney 23

--
Name: William Kunstler
Home in 1930: Manhattan, New York, New York
Age: 10
Estimated Birth Year: abt 1920
Relation to Head of House: Son
Father's Name: Monroe B
Mother's Name: Francis
Occupation:
Education:
Military service:
Rent/home value:
Age at first marriage:
Parents' birthplace:

View Image
Neighbors: View others on page
Household Members:
Name Age
Monroe B Kunstler 41
Francis Kunstler 33
William Kunstler 10
Michael Kunstler 7
Mary Kunstler 5
Ellen Daly 28
Name: Monroe B Kunstler
Age in 1910: 21
Estimated Birth Year: abt 1889
Birthplace: New York
Relation to Head of House: Son
Father's Name: William
Father's Birth Place: Austria
Mother's Name: Yetta
Mother's Birth Place: Austria
Home in 1910: Manhattan Ward 12, New York, New York
Marital Status: Single
Race: White
Gender: Male
Neighbors: View others on page
Household Members:
Name Age
William Kunstler 52
Yetta Kunstler 49
Claire E Kunstler 23
Monroe B Kunstler 21
Lawerence S Kunstler 12
Katie Stiba 21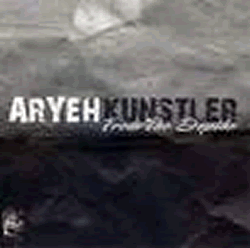 http://mail.google.com/mail/#compose
Aryeh Kunstler is an up and coming name in the Jewish rock scene. Having played alongside bands such as Blue Fringe, Heedoosh, and Piamenta, Aryeh has developed a name for himself for his catchy songs and his abilities on the guitar.
After picking up the guitar at age 12, Aryeh earned a spot in his fathers band as the lead guitarist. Picking up on his fathers unique writing skills, Aryeh developed his own style of composing. And soon after, he started his own band in high school "Shana Bet," which featured his own original songs. But it was while he was in Yeshiva in Israel that Aryeh began to write his best songs. Through inspiration and learning experiences, popular songs such as "Mizmor Shir" and "Gates" came about. These songs were performed at his weekly kumsitz in the old city of Jerusalem on Thursday nights, where many people learned and sang the songs along with him. Because of the demand to hear his music, Aryeh self-recorded all of his songs and many have enjoyed this demo until now.
However, with the help of producer Eli Yona, Aryeh has put together his debut album entitled "From the Depths." And the title is true to the music, as it has come clearly from the depths of his emotions and ispirations. Featuring some guest vocalists such as Dani Kunstler of V'havienu fame and Lenny Soloman from Shlock Rock, and with an array of differently styled and arranged songs ranging from pop to country to hard rock, "From the Depths" looks to bring a new sound to the alternative jewish music scene.
http://mail.google.com/mail/#compose
1 Kunstler, Abram Lemberg 45 1855 1900 view view view view view
2 Kunstler, Adam Cholajaw, Austria 27 1886 1913 view view view view view
3 Kunstler, Agneska Cholajaw, Austria 25 1888 1913 view view view view view
4 Kunstler, Albert 8 1913 1921 view view view view view
5 Kunstler, Albert 55 1859 1914 view view view view view
6 Kunstler, Alex Budapest 28 1876 1904 view view view view view
7 Kunstler, Andreas 5 1889 1894 view view view view view
8 Kunstler, Andreas Didenhofen 28 1870 1898 view view view view view
9 Kunstler, Anna 21 1872 1893 view view view view view
10 Kunstler, Anna 35 1859 1894 view view view view view
11 Kunstler, Anna Brooklyn, N.Y. 40 1883 1923 view view view view view
12 Kunstler, Anna Nagy, Roumania 37 1886 1923 view view view view view
13 Kunstler, Annemarie Apolda, Germany 17 1906 1923 view view view view view
14 Kunstler, Antal Uj-Arad 36 1870 1906 view view view view view
15 Kunstler, Armin Jovnalja 9 1893 1902 view view view view view
16 Kunstler, B. 78 1826 1904 view view view view view
17 Kunstler, Bela Jovnalja 6 1896 1902 view view view view view
18 Kunstler, Belew Jovnalja 0 1902 1902 view view view view view
19 Kunstler, Bernhard Perecseny 18 1882 1900 view view view view view
20 Kunstler, Carl 49 1845 1894 view view view view view
21 Kunstler, Chaje Lemburg 40 1860 1900 view view view view view
22 Kunstler, Chane 6 1891 1897 view view view view view
23 Kunstler, Charles 13 1908 1921 view view view view view
24 Kunstler, Charlotte 36 1859 1895 view view view view view
25 Kunstler, David B. New York City 32 1890 1922 view view view view view
26 Kunstler, Dora Warschau, Russia 15 1897 1912 view view view view view
27 Kunstler, Edw. 9 1886 1895 view view view view view
28 Kunstler, Elisabeth 1903 view view view view view
29 Kunstler, Else Budapest, Hungary 11 1899 1910 view view view view view
30 Kunstler, Emil 16 1877 1893 view view view view view
31 Kunstler, Emil 35 1877 1912 view view view view view
32 Kunstler, Emma Antwerp 32 1868 1900 view view view view view
33 Kunstler, Ernst 21 1900 1921 view view view view view
34 Kunstler, Erzsi Jovnalja 3 1899 1902 view view view view view
35 Kunstler, Ettel Lemburg 9 1891 1900 view view view view view
36 Kunstler, Ewald Amsterdam 21 1883 1904 view view view view view
37 Kunstler, Fani Jovnalja 33 1869 1902 view view view view view
38 Kunstler, Fanny 28 1882 1910 view view view view view
39 Kunstler, Felix 50 1854 1904 view view view view view
40 Kunstler, Feliz 52 1855 1907 view view view view view
41 Kunstler, Frieda Unit. States 2 1892 1894 view view view view view
42 Kunstler, Frlix New York City 70 1854 1924 view view view view view
43 Kunstler, Georg Josefsdorf 43 1860 1903 view view view view view
44 Kunstler, Godel Lodj, Russ 30 1880 1910 view view view view view
45 Kunstler, Gotzel Krakaw 26 1873 1899 view view view view view
46 Kunstler, Gyorgy Uj-Arad 42 1864 1906 view view view view view
47 Kunstler, Hedwig 35 1870 1905 view view view view view
48 Kunstler, Hedwig Germany 25 1869 1894 view view view view view
49 Kunstler, Hedwig Leipzig 17 1875 1892 view view view view view
50 Kunstler, Hedwig 17 1875 1892 view view view view view
51 Kunstler, Helen 15 1906 1921 view view view view view
52 Kunstler, Helene Warschau, Russia 37 1875 1912 view view view view view
53 Kunstler, Helene Apolda, Germany 23 1887 1910 view view view view view
54 Kunstler, Henry 4 1917 1921 view view view view view
55 Kunstler, Herman Antwerp 32 1868 1900 view view view view view
56 Kunstler, Irene Budapest, Hungary 10 1900 1910 view view view view view
57 Kunstler, Janos Nagykikindo 19 1888 1907 view view view view view
58 Kunstler, Johann Josefdorf, Austria 34 1873 1907 view view view view view
59 Kunstler, Joseph 51 1870 1921 view view view view view
60 Kunstler, Joseph Nagy, Roumania 40 1883 1923 view view view view view
61 Kunstler, Joseph Nagy, Roumania 9 1914 1923 view view view view view
62 Kunstler, Josephine N.Y. 31 1874 1905 view view view view view
63 Kunstler, Julia Vagszered 19 1884 1903 view view view view view
64 Kunstler, Julie Lerett 22 1870 1892 view view view view view
65 Kunstler, Julie 1892 view view view view view
66 Kunstler, Karl Tompe, Ariz. 30 1868 1898 view view view view view
67 Kunstler, Kathi 9 1885 1894 view view view view view
68 Kunstler, Klara Kulaczkowce, Galicia 28 1885 1913 view view view view view
69 Kunstler, Konrad Uj-Arad 40 1866 1906 view view view view view
70 Kunstler, Konrad 16 1878 1894 view view view view view
71 Kunstler, Kristof N. Ecoka 17 1889 1906 view view view view view
72 Kunstler, Kristov Pittsburgh, U.S.A. 23 1889 1912 view view view view view
73 Kunstler, L. 51 1863 1914 view view view view view
74 Kunstler, Larry New York, N.Y. 26 1898 1924 view view view view view
75 Kunstler, Leib Krakau 30 1869 1899 view view view view view
76 Kunstler, Leiser 17 1881 1898 view view view view view
77 Kunstler, Leuder Kalusz, Austria 19 1893 1912 view view view view view
78 Kunstler, Liebe 50 1843 1893 view view view view view
79 Kunstler, Louis London, England 28 1886 1914 view view view view view
80 Kunstler, Louis London, England 30 1886 1916 view view view view view
81 Kunstler, M. 37 1867 1904 view view view view view
82 Kunstler, Marcus 12 1909 1921 view view view view view
83 Kunstler, Margit Jovnalja 8 1894 1902 view view view view view
84 Kunstler, Maria 60 1832 1892 view view view view view
85 Kunstler, Mariana Josefsdorf 16 1886 1902 view view view view view
86 Kunstler, Marie 36 1885 1921 view view view view view
87 Kunstler, Marie Josefsdorf, Poland 20 1900 1920 view view view view view
88 Kunstler, Marie Brooklyn, U. S. 16 1895 1911 view view view view view
89 Kunstler, Max 1903 view view view view view
90 Kunstler, Melanie Heilbronn 24 1880 1904 view view view view view
91 Kunstler, Moritz 29 1868 1897 view view view view view
92 Kunstler, Mr.Jos. New York 35 1870 1905 view view view view view
93 Kunstler, N. 1903 view view view view view
94 Kunstler, Otto Apolda 17 1889 1906 view view view view view
95 Kunstler, Regina Budapest, Hungary 4 1906 1910 view view view view view
96 Kunstler, Robert 32 1862 1894 view view view view view
97 Kunstler, Sala Cracovie, Poland 19 1902 1921 view view view view view
98 Kunstler, Salom. Hungary 29 1863 1892 view view view view view
99 Kunstler, Salomon 34 1861 1895 view view view view view
100 Kunstler, Salomon 32 1861 1893 view view view view view
Name Residence Age Born* Arrived Passenger
Record Text
Manifest Scanned
Manifest Anno-
tations Ship
Image
101 Kunstler, Salomon Krakau 36 1863 1899 view view view view view
102 Kunstler, Salomon Wisznow 14 1885 1899 view view view view view
103 Kunstler, Samuel Jovnalja 36 1866 1902 view view view view view
104 Kunstler, Samuel 54 1839 1893 view view view view view
105 Kunstler, Samuel Krakau 32 1867 1899 view view view view view
106 Kunstler, Scheindel Lemburg 11 1889 1900 view view view view view
107 Kunstler, Sender Kalusz, Austria 19 1893 1912 view view view view view
108 Kunstler, Sender Kalusz, Austria 19 1893 1912 view view view view view
109 Kunstler, Sophia Mainz 14 1883 1897 view view view view view
110 Kunstler, Tren Jovnalja 2 1900 1902 view view view view view
111 Kunstler, Wilhelm Vienna 31 1874 1905 view view view view view
112 Kunstler, Wilhelm Wien 27 1875 1902 view view view view view
113 Kunstler, Wilhelm Zolynia, Austria 23 1890 1913 view view view view view
114 Kunstler, William 36 1885 1921 view view view view view
115 Kunstler, William 95 Nassau St, New York, N Y 36 1885 1921 view view view view view
116 Kunstler, William Hoboken, N.Y. 43 1878 1921 view view view view view
117 Kunstler, William New York City 38 1885 1923 view view view view view
118 Kunstler, William N. Y. C. 38 1885 1923 view view view view view
119 Kunstler, William New York City 37 1885 1922 view view view view view
120 Kunstler, Wm. 51 1841 1892 view view view view view
Go to Previous message | Go to Next message | Back to Messages
ASCII (ASCII)Greek (ISO-8859-7)Greek (Windows-1253)Latin-10 (ISO-8859-16)Latin-3 (ISO-8859-3)Latin-6 (ISO-8859-10)Latin-7 (ISO-8859-13)Latin-8 (ISO-8859-14)Latin-9 (ISO-8859-15)W. European (850)W. European (CP858)W. European (HPROMAN8)W. European (MACROMAN8)W. European (Windows-1252)Armenia (ARMSCII-8)Baltic Rim (ISO-8859-4)Baltic Rim (WINDOWS-1257)Cyrillic (866)Cyrillic (ISO-8859-5)Cyrillic (KOI8-R)Cyrillic (KOI8-RU)Cyrillic (KOI8-T)Cyrillic (KOI8-U)Cyrillic (WINDOWS-1251)Latin-2 (852)Latin-2 (ISO-8859-2)Latin-2 (WINDOWS-1250)Turkish (ISO-8859-9)Turkish (WINDOWS-1254)Arabic (ISO-8859-6, ASMO-708)Arabic (WINDOWS-1256)Hebrew (856)Hebrew (862)Hebrew (WINDOWS-1255)Chinese Simplified (GB-2312-80)Chinese Simplified (GB18030)Chinese Simplified (HZ-GB-2312)Chinese Simplified (ISO-2022-CN)Chinese Simplified (WINDOWS-936)Chinese Trad.-Hong Kong (BIG5-HKSCS)Chinese Traditional (BIG5)Chinese Traditional (EUC-TW)Japanese (SHIFT_JIS)Japanese (EUC-JP)Japanese (ISO-2022-JP)Korean (ISO-2022-KR)Korean (EUC-KR)Thai (TIS-620-2533)Thai (WINDOWS-874)Vietnamese (TCVN-5712)Vietnamese (VISCII)Vietnamese (WINDOWS-1258)Unicode (UTF-7)Unicode (UTF-8)Unicode (UTF-16)Unicode (UTF-32)
| Full Headers
Search Mail