Frieda Kliger the 100-year-old Holocaust survivor
Watch Freida telling her story
https://www.youtube.com/watch?v=4jW97OslCRs&t=214s
Frieda Lorberbaum Kliger, who survived Majdanek, Auschwitz, Ravensbruck and Bergen Belsen camps, as well as the Warsaw Ghetto,
celebrates birthday with the help of volunteer groups
By TOI STAFF
15 March 2021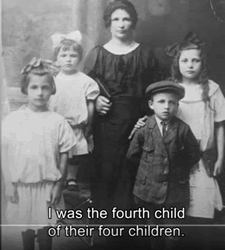 Frida Kliger was born in Warsaw in 1921 into a religious Jewish family. Her father was Mordechai Lorberbaum and her mother was Chana nee Mandelker She had two older sisters, one was married with a son, and a younger brother. Her mother Chana passed away suddenly in the early 1930s. Following Germany's invasion of Poland, Kliger's family was forced into the Warsaw Ghetto, where they lived under brutal conditions.
Kliger and her sisters survived the "Great Deportation" from Warsaw in 1942, but their father did not. He was sent to Treblinka extermination camp, where he was murdered.
In this picture from November 9, 2005, a couple walks along the outer fence of the former Nazi death camp Majdanek outside Lublin in eastern Poland. ( AP Photo/Czarek Sokolowski)
In April 1943, the three sisters found refuge in a bunker during the Warsaw Ghetto Uprising. A month later, they were found by the Germans, who sent them to Majdanek, where Kliger's married sister and nephew were killed. That summer, Kliger and her last living family member were transferred to Auschwitz-Birkenau.
In December of 1944, the two were sent on a death march from Auschwitz to Ravensbruck concentration camp in Germany. Later, they were transferred to Bergen Belsen, where they were liberated by British forces on April 15, 1945.
Kliger met another Holocaust survivor, Romek, at the displaced persons camp in Bergen Belsen. The two were married at the camp's first Jewish wedding on December 18, 1945.
The two immigrated to Israel in 1948 and served in the War of Independence. Later on, they moved to the United States, but Kliger returned to Israel in 1973. She has two children, four grandchildren, and three great-grandchildren. The rest of her family lives in the US.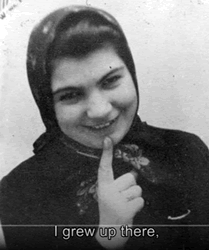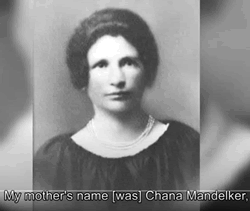 Chana the mother of Frieda