Siauliai Archives
Abram Rafayelov FLANK, glazier, living in Venden since 1871, from
Shavli
(Kovno guberniya)
his wife Ginde, 48 years old
his daughter Khaye, 22 years old
his daughter Taube, 16 years old
his daughter Frumme, 10 years old
his son Rafael, 8 years old
Seeking information regarding ABRAHAM MICAH LEWIN, born in SIAULIAI
(SHAVLI)
KOVNO circa 1851 to MOSES LEWIN and BASHA nee COHEN. Migrated to
LONDON
and then to AUSTRALIA in June 1886. Name changed to ADOLF LEVIN.
JULES HOFFMAN
Melbourne, Australia
Dear colleagues and friends
Allow me to congratulate some of the Siggers like "Dr. Menahem Luz"
,who is writing in the right way
the yiddish names of the Jewish Communities: as Shavli (Siauiliai).
In order to help the Litvak Siggers to find the right solution
you are friendly invited to "copy" in the right way of writing and
spelling the names of:: THE JEWIISH COMMUNITIES
AND LOCALITIES IN THE INTER-WAR LITHUANIA.
This basic information of about 420 Jewish Localities can be found
very
easy in of the two editions (2002- 2004) of my
book THE LIVAKS - A SHORT HISTORY OF JEWS IN LTHUANIA, published by YAD
VASHEM JERUSALEM
HISTORY OF THE JEWS IN LITHUANIA
Shavu'a Tov
Prof. Dov Levin
The Hebrew University of Jerusalem
<dovlevin@cc.huji.ac.il>
Subject: Re: [litvaksig] Rabbis
Rabbi
Ezekiel of "Shavli", 1731-1808 and possibly a rabbi Jacob Rabinowitz of
Shavli and possibly also a Rabbi Modecai Rabinowitz Krozer.
From "Yahadut Lita" Valume 3
Shavli Rabbis; page 364
Reb Yechezkel (Ezekiel) son of Reb Meir Luntz was a rabbi of Shavli
from 1748 until 1808 his son Zvi Luntz was also a rabbi/ Mo"tz in
Shavli from 1808 to 1839.
there was also Rabbi Eliezer son of Zeev Luntz in Shavli.
There was a Rabbi Ytzhak Isik Rabinovitz- son of Aharon born in 1785
and died in 1853 he was Av Beit Din in Shavli for 38 years. he wrote;"
Netay Neemanim " and "Ateret Ytzhak" - his son; Rabbi Chaim Rabinovitz
( 1831- 1876) replaced him in Shavli - was rabbi there for 13 years.
By the way...My husbands' grandmother was Dr. Ada- Yeta nee Rabinovitz
Levitan from Shavli (1897- 1977 Israel)
There are many other Rabbis from Lithuania with the last name
Rabinovitz
There was Rabbi Mordechai Rabinovitz from Kruz who was from a well
known family.
his brother (Yaakov Elion) ' son was Rabbi Yekutiel- Leib of Zazmir
The Central Database of Shoah Victims' Names
Zvi Hirsh Levitan was born in Veliuona, Lithuania to David. He was a
clerk and married. Prior to WWII he lived in Kaunas, Lithuania. During
the war was in Kaunas. Hirsas died in the Shoah. This information is
based on a Page of Testimony submitted on 20/12/1956 by his cousin
Rivka Bolel of Ramat Gan, a Shoah survivor from Shavli -------------
In the Vaski Guestbook I found a letter, archived October 1, 2003
My friend, Mr Porat, gave me an article's copy about Posval region's
Jews in Lithuania from your Vashki Web-Site.
I was very glad to read it I was most excited to see my Grand father's
name; Avraham Hofenberg mentioned there, what for I'm thanking you
very much.
My parents were born in Vashki/ Shavli - Lithuania. They have made
Aliya in 1924 - for reasons of ideology (Socialist Zionists). Mother
Hayna neen Yatskan passed away in 1965. Father Yerakhmiel Hofenberg
deceased in 1975.
My mother as said above was born to the Yatskan family, a son of which
went to Warsaw where he founded the "Haynt" the renowned Yiddish
journal. I do not have details about the Yatskans but I'm ready to
investigate my father history. His story is not necessarily a
rabbinical one, but as a local workers' leader during the First World
War. He unified and organized forced workers, under the German rule,
in the circumstances of then and at the German rule of then,
naturally.
He established a dramatic band, which presented "The Kreutzer Sonata"
on the stage.
At the premiere he was offered N. Bialik's poetry volume with a
dedication in Hebrew.
I cannot find a name or address , but may be the writer would be
interested at reading more about Yaskan
onhttp://www.becker-ks.com/haynt/
a translation prject of Chaim Finkelstein's book about the newspaper
Haynt.
Could you forward this to her?
Thanks,
Lucas Bruyn
To: Kendall Anna-Celia
Dear Anna,
Today I talked with Ahuva Henis in Rehovot . She knew
she was related to your grandfather; Shmuel Yaacov Yazkan, creator of
The "Hayntz". He was the "pride" of the family. Her mother was Zelda
nee Yazkan. She told me that her grandfather; Feivel or Feive Yazkan
was a Rabbi. He studied the Torah all his days. His wife : Dreyze
Liba, not only took care of the nine children they had, but also ran
the business ( Raw materials to make fabrics). It is not a surprise
that she died at the age 45. Age 45 was very different for her
daughter; Zelda ( after many miscarriages she became a mother for the
first time at about that age!). After the death of his wife, Feive
Yazkan had to take care of the business since the younger of the 9
children were still at home. Just before world war 1 he became sick
with cancer. At one time he made a huge sale in exchange for a sack
full of gold. Since he was sick and could not carry it, he exchanged
it for large amount of rubles. Soon the Germans invaded Russia and
hard times came- in the Spring of 1915 Jews were taken by the Russians
from western Lithuania to the east, since they feared that the Jews
are Germans spies. Feive Yazkan died and left the czarist rubles to
his daughter Zelda. Zelda was born c 1885 in the Area of Shavli in
Northern Lithuania ( most likely she was the oldest daughter and born
in Vashki). She married Shulman from Kalem ( Lithuania).
She was a devout Zionist and before going to Israel she resided in
Finland. Since she was a socialist and knew that she would need a
profession in Israel, she decided to study as an apprentice; She
studied fur hats making!
When she to came to Israel in 1922 there was little use for it. Six
years after their arrival a miracle ! she had a daughter. Ahuva was
born in 1928. Ahuva, like her other two female cousins in Israel, was
named after their grandmother; Dreize Liba. Shoshana is Hebrew for
Dreize or Rosa and Ahuva is Hebrew for Liba. How does Ahuva know about
the czarist Rubles?
One time in her childhood Ahuva became sick. Her loving mother wanted
to take her mind of the pain. She gave her the container with the
rubles, which she took with her to Israel, and let her cut the money
and make an art piece out of it!
Ahuva is married to Prof. Yigal Henis. They live in Rehovot, Israel
(Prof. Yigal Henis and Ahuva knew my father; Dr.Sali Gordin, since
he was also on the faculty of the Hebrew U. in Rehovot ). They have
two sons ( one named Ilan)
Other information I found on the internet;
YASKAN, Iudel Day Laborer; Petit Bourgeois; 3 in family
Box Taxpayers 1892 Panevezys Kaunas KRA/I-49/1/17524
YATSKAN, Fayvus ( must be Ahuva, Shoshana and Shragas' grandfather
Petit bourgeois, 3 in family, ,from the town of Konstantinov (
Vashki_ I created a site for the shtetl)
Box Taxpayers 16 September 1893 ( the other children must have been
born later) Zeimelis /Panevezys /Kaunas KRA/I-49/1/17524
YATSKON, Shulim son of Iudel
small proprietor, well-to-do; 4 males, 3 females in family
Box Taxpayers 31 -December 1892 Vabalninkas
Panevezys -Kaunas KRA/I-49/1/17524 ( Your grandfather was born in the
same shtetl in 1874 so he would be 18 and could be one of the 'males"
------------------------------------------
YATSKON, Shulim son of Iudel Rabbi Electors May
1899 Vabalninkas
YATSKON, Iosel Mendel son of Shulim
Rabbi Electors 1899 Vabalninkas
-----------------------------------------------------
YATSKUN ?, Sholom son of Pinkhus ( must be first cousin of Shulim son
of Iudel )
7 men in family, shoemaker, poor
Box Taxpayers 15
July 1885 Suvainiskis -Zarasai Kaunas KRA/I-49/1/14650
In Jewishgen family finder I found 2 Researchers for the name and I
cc one of them;
Surname Town Country Last
Updated Researcher (JGID Code)
Yatzkan Kaunas Lithuania 8 Feb 1998 Tom Woods (#10743)
4024 West 16th Avenue
Vancouver, BC
V6R 3E1
Canada
Yuskan Kaunas Lithuania 15 Apr 2004 Scott Andrew Hamilton (#101684)
Riffle Range Road
Proserpine, QLD
4800
Australia
scottgt2003@hotmail.com
YATSKAN, Moise / Found in France
Kaunas Lithuanian Holocaust Survivers Lists /1946
On Tue, 01 Feb 2005 09:00:12 +0100, Kendall Anna-Celia
> Dear Eilat,
> Thank you very much for all your care.
> Yes indeed my aunt Rachel and her son Yves made a trip to Israel.
They both
> made painted scarves and ties. They were living in Paris were Rachel
had
> studied medecine in the pre-war period. Rachel died in 98 and Yves
died
> lately. They both were named Jackan.
> I will write to Shraga. I will have to study the names you reported,
I will
> have to draw the tree for I am a bit lost at the moment...
> le 01/02/05 03:28, Eilat Gordin Levitan à
eilat.gordinlevitan@gmail.com a
> écrit :
>
> Dear Anna,
> I talked with Shraga ( son of Chyene nee Yazkan) and his first
cousin;
> Shoshana the daughter of Avraham Yatzkan.
> They said that your grandfather was the brother of their grandfather;
> Feyve Yazkan.
> Shoshana told me that c 1963 she met a daughter ( Rachel) of your
grandfather
> who came to Tel Aviv from Paris with a son? . She came to visit at
her
> mothers' house and her mother asked her to come- she came for a short
> time and she remmembers that the woman said that she paints
> scarffs.Since both she and Shraga have many cousins they dont have
> much details but they would be happy to receive a letter from you- I
> will give you their address and phone # in the next email. Their
> grandparents were Faive Yaktsan ( died during the first world war of
cancer) and Liba Dreyze ( died at age 45) and they had at list 9
> children;
> Children of Faive and Liba Dreyze Yazkan;
> ------------------------------------------------------------
> 1. Avraham Yazkan came to Israel in 1923 (father of Shoshana Mernin
born
> 1928)
> 2. Cheina married Yerachmiel Hofenberg and came to Israel. had
> Shoshana in 1924 and Shraga in 1927
> 3. Zelda Shulman Yazkan came to Israel in 1922 she had a daughter
Ahuva ( born 1928 who married Prof. Yigal Henis. They live in Rehovot,
Israel. They have two sons ( one named Ilan)
> 4. Tuvia or Tevel Yatzkan came to Chicago and had a son that was
> killed in the Korean war
> 5. Chana Yatzkan came to America she had children that met Shraga and
> Shoshana
> 6. Taube? Yatzkan came to America she had children that met Shraga
and
> Shoshana
> 7. daughter Yatzkan came to America
> 8. daughter Yatzkan came to America (maybe last name Shmidt)
> 9. son Yatzkan came to America never married
>
> Children of Yosef and Fruma Yatzkan from the Yad Vashem report have
> many of the same first names so they must be also first cousins of
> your mother;
>
> 1.Cheina Kushnir nee Yatzkan was born in Subacius, Lithuania in 1906
> daughter Sonia survived ( she nust have been a young girl during the
> holocaust- her sister perished at age 10)
> 2. Moshe Yatzkan born in Vabolnik
> 3. Avraham Yatzkan born in Vabolnik( wife Masha , one child
survived-
> Could the Masha relative that Shoshana talked about be the child
> daughter?r )
> 4. Meir Yatzkan was born in Subacius
>
> Searching for Surname YATZKAN in all lithuania data of Jewishgen
> Your grandfather;
> Surname Given Name Comments Town Source Year
> YATZKIN Sh teacher, writer Panevys, Lith. Hamelitz #11 1900
> YATZKIN Shmuel
> Panevys, Lith. Hamelitz #82 1899
> YATZKIN Shmuel Yakov
> Vilnius, Lith. Hamelitz #108 1895
>
> YESKIN Mikhael son of Pavl
> lived; Vilenskaya Street 34 in Vilnius in 1915
> Vilnius Vsia Vilna (City Directo
>
> JACKUM, Chiena born;1893 Pasvalys
> Panevezys
> JACKUM, Tauba born; 1894 Pasvalys
> Panevezys
> JACKUM, Tavel born; 1896 Pasvalys
> > JACKUM, Chana born; 1898 Pasvalys Panevezys
>
--------------------------------------------------------------------------------
>
> JACKAN, Mejer born; 1895 lived in 1942; Ligonines 13 - 1 Vilna Gaon
State Museum of Lithuania Vilnius Ghetto: Lists of Prisoners Volume
1 year; 1942
> JACKAN, Meri born; 1905 Ligonines 13 - 1 Vilna Gaon State Museum of
Lithuania Vilnius Ghetto: Lists of Prisoners Volume 1
> JACKAN, Wulf born; 1936 Ligonines 13 - 1 Vilna Gaon State Museum of
Lithuania Vilnius Ghetto: Lists of Prisoners Volume 1 1942
> --------------------------
> Zeimelis/Panevezys/Kaunas
> YATZKAN Tuvia son of Feive Head of Household age 20
> moved from Vaskai 2 years ago; merchant 2-June- 1920
> Pasvalys Registration of Jews 1888-1940 YIVO/Folder 421
> YATZKAN Chiene daughter of Feive Sister of Tuvia age 25 ( born 1895)
> moved from Vaskai 6 months ago 2-June-1920
> Zeimelis/ Panevezys/Kaunas YATZKAN Chana daughter of Feive Sister of
> Tuvia age 15 - moved from Vaskai 6 months ago; dairywoman 2 June
> 1920
>
--------------------------------------------------------------------------------
> Druja/Disna/ Vilnius revision list
> IOSKIN (?) Nokhim son of Ayzyk Head of Household age 27
> October/ 1850
> IOSKIN (?) Ayzyk Nokhim' Son 25
> IOSKIN (?) Chaim Nokhim' Son 25
> IOSKIN (?) Abram Nokhim' Son 6 1844
Dr. Ytzhak Levitan was born in Shavli in 1881. He studied Medicine in
Berlin and settled in Kovno. He was sent with his wife to Siberia (by
the Soviets) for Zionist activities. in 1947 he returned to Lithuania.
His wife was able to come to Israel and reunite with the surviving
grandchild. Their only son, Dr Moshe Levitan, perished with his wife
in Kovno in 1944. Their baby (Uri) survived and now lives in Israel.
You could read his story in Kovno stories
Subject: Shavli/Shiauliai Research Question
From: "Boris Feldblyum" <bfeldbly@capaccess.org>
Date: Tue, 21 Jun 2005 09:07:22 -0400
X-Message-Number: 21

THere was a business owner in Shavli in 1915 whose name started with K.
D

I do not know if D is a part of the given name, e.g. Kasriel-David, or
if it is
the first letter of the last name, e.g. K. Davidson. It may also be
possible
he/she was not Jewish.

Does this ring a bell with anybody?

THank you very much,

Boris Feldblyum

Delete Reply Forward Spam Move...
Previous | Next | Back to Messages
Dear Eilat,

I saw you message and I am wondering if we have any connection. My
family are from Siauliai and this is our connection with the Kantor
family thrugh David Louis born in Trisick in Latvia. The family all
emigrated to South Africa

Do the names mean anything to you?

Looking forward to hearing from you.

Trevor Waner

Rehovot, Israel

Descendants of David Louis (Liba) Kantor

1 David Louis (Liba) Kantor b: in Trisick, Latvia d: Mar 1980 in
Brakpan, South Africa

. +Chaia Waner b: 18 Aug 1902 in Shavel, Lithuania d: 12 Dec 1990 in
Johannesburg, South Africa

...... 2 Betty Kantor b: 01 Apr 1923 in Shavel, Lithuania

.......... +Morris Kowalsky b: 1916 m: 1945 in Brakpan, South Africa
d: 03 Dec 1992 in Johannesburg, South Africa

...... 2 Barney Kantor b: 1924 in Shavel, Lithuania d: 21 Jan 2001 in
Johannesburg, South Africa

.......... +Ediline Herman b: in Boxberg, South Africa

...... 2 Harry Kantor b: Jun 1926 in Shavel, Lithuania

.......... +Dora Muskat b: 01 Aug 1935 in Johannesburg, South Africa

...... 2 Mary Kantor b: 16 Jul 1933 in Brakpan, South Africa d: 21 Feb
2003 in Johanesburg, South Africa

.......... +David Pincus b: 20 May 1927 in Leslie, South Africa m: 19
Feb 1956 in Brakpan, South Africa

Delete Reply Forward Spam Move...
Previous | Next | Back to Messages
Let me clarify. If one sends the donation to LitvakSIG and designated
for
Siauliai District Research group, one would get ALL of the records that
we
now have plus any in the pipeline AND the Siauliai District Internal
Passports as they are translated. 2,873 of the Internal Passports have
already been distributed to members of the group.

Carol Baker
Coordinator, Siauliai District Research Group
Could anyone tell me whether the 19th century records for Jews in the
town
of shavli (Siauliai) are so few because they were destroyed
or because they have not yet been transcribed\and or published on
jewishgen.org

thanks
menahem luz

MODERATOR'S NOTE: If you go to www.litvaksig.org and click on "Search
All-Lithuania Database," then enter Siauliai in the search field and
choose a search by town/exact spelling, you will find hundreds and
hundreds of records for the town of Siauliai in the search results.

LitvakSIG (litvaksig@lyris.jewishgen.org) is hosted by JewishGen

Delete Reply Forward Spam Move...
Previous | Next | Back to Messages
As well as the city of Siauliai currently under discussion, there was
also what I assume to have been a real shtetl called Siaulenai, also
known as Shavlan. My grandfather Isaac RUBINSTEIN was born there in
about 1866. His father, Israel Judah RUBINSTEIN, was a rabbi, but
I'm not sure whether his synagogue was there or elsewhere..

My grandfather's brother, Sloma E. RUBINSTEIN, was living in Siauliai
in December 1940; he wrote to my grandfather (who had emigrated to
the US) from there, but he doesn't seem to have been aware of the
dreadful fate that was in store for him and the other Jews of
Lithuania.

Ellie Weld
Twickenham, Mddx, England

searching for RUBINSTEIN: Lithuania to South Africa to England to the
US
ABRAHAMS: England to Australia to South Africa to
England
ROSENZWEIG: Poland to Sweden to the US
LANDESMAN: Hungary (now Slovakia) to the US
I'm a beginner "geneologist", trying to reconstruct some of my family
history, and currently concentrating on the first world war. My
maternal
grandmother, Miriam Iosselovich (Josselowitz or Yoselevich) was born in
Siauliai (Shavl or Shavli) in 1910. She remembered a period in her life
when her father, Avraham Iosef, was gone for a few years - when he
returned he was so changed she couldn't recognise him. I'm guessing
this
corresponded to World War I, which she remembered as a period of
incredible hunger and food shortages as well.

I read Anatolij Chayesh's fascinating article on "The Expulsion of the
Jews from Lithuania in the Spring of 1915"
(http://www.jewishgen.org/Litvak/HTML/OnlineJournals/expulsion.htm).

From what I can gather in this article, the Germans reached Shavl on
April 17th 1915. The Russians burned the city down before leaving it.
The Russians where able to recapture Shavl on April 28th. The Jews were
expelled as potential German spies from the entire Russian-controlled
part of the Kaunus region on about the 4-8th of May. By mid to
late-July
1915, the Germans had re-captured Shavl, and stayed till 1920 or so.

Apparently, a total of 150,000 Jews were expelled to districts in
eastern Ukraine.

In another article on Shavl, it claims: "On May 7, 1915 One-hundred and
eighty Jews were reported abducted by the Germans in Shavel. Two
daughters of the government rabbi (presumably Rabbi Aharon Leib Heller)
were taken as hostages by the Germans, because he refused to act as
Mayor." (http://www.shtetlinks.jewishgen.org/shavli/shavli2.html)
However, May 7th seems to correspond to a period when Siauliai was
under
Russian control!

I'm trying to guess if my grandmother's family would have been exiled,
and if so, where. I don't believe my grandmother or her family ever
spent time in eastern Ukraine. The places she mentioned are Kovno
(Kaunas), Vilna and Shavl. Maybe her family (or at least her mother and
siblings) left to live in Vilna during the war.

So, my questions are:
What was the Jewish population/total population of Shavl at the
outbreak
of World War I?
On what exact date where the Jews of Shavl expelled?
How and by whom was the expulsion organised?
What is the calendar of German/Russian control of Shavl during the
first
world war?
Did any Jews remain in Shavl after the expulsion?
Did all of the expelled Jews go straight to the Ukraine, or would some
have had to opportunity to relocate to Vilna?
Did the expelled Jews lose all of their property? Was there any way for
the Jews to protect their property during the war period?
Is it likely that only the head of the family would have been expelled?
If not, what other reason could account for him "missing" during the
war
years? What was the age of Jews conscripted into the Russian army?
When did the expelled Jews return?
Were they officially allowed back into Independent Lithuania?
How were they treated on their return? Did they have to start life
again
from scratch?

I realise these are difficult questions to answer, but maybe somebody
else has done some research into the same period!

Best regards,
Assaf Urieli
As far as can be determined, the following vital records for
Siauliai exist in the Lithuanian State Historical Archives (LVIA).

Births - 1882 and 1910 - 1939.
Marriage and death - 1922 - 1939.
Some years may be missing.

If sufficient funds are contributed, every effort will be made to
have the vital records translated. To be a qualified donor a
minimum contribution of $100 is required.

On www.litvalsig.org click on BECOME A CONTRIBUTOR. You
can make your contribution on the secure site using your credit
card. Or, if you prefer, you can mail in your credit card information
or check to the address provided. Be sure and state your donation
is for the Siauliai VRT.

While you are doing it, you could pay your 2008 dues ($36) at the same
time. For US Citizens, contribute prior to January 1 and receive a tax
deduction for 2007.

Howard Margol
President, LitvakSIG

LitvakSIG (litvaksig@lyris.jewishgen.org) is hosted by JewishGen

LitvakSIG is a non-profit 501(c)3 corporation. Contributions to
LitvakSIG
may be made online at http://www.litvaksig.org/HTML/donate.htm and
are tax-deductible as provided by law. Contributions may also be
mailed
to LitvakSIG, Inc., c/o Eden Joachim, 1204 Hillside Terrace, Pomona,
NY
10970. Contribution forms may be faxed to 845-623-1708. Please specify
town
(for vital records) or district research group (and town of interest)
for
other types of records, and include your e-mail address with your
contribution.
Message: Dear Lewitan family,
My father's sister, (Sala) was married to a man named Avraham Lewitan. He was
born in Warsaw, Poland.
Avraham's father, named Yeshayahu was born in Siaului, Lithuania (if I'm not
mistaken) and settled in Warsaw. Avraham is the only member of the family,to
have survived(he survived the Warsaw ghetto uprising together with his wife and
daughter, only to be caught in a burning building (Aprill 1943), to be sent to
Treblinka(he survived this camp and several others) this is how we know who and
how they perished. Avraham had a sister who emigrated to Israel(early 1930's),
and they were in the construction business. Avraham settled in Eretz Yisrael
after the war and remarried.
Would Avraham Lewitan be any relation?
He passed away only a couple of years ago. I recently was told this story and
I'm sorry I never met him.
Geri Levine (geri@levinecorp.com)
In the March 25, 1910 issue of The Jewish Chronicle:
Yoffe:Kaplan
On the 13th of March, 1910, at Smaldeel, ORC, by the Rev. Mr. Frysch, Annie, eldest daughter of Mr. and Mrs. N. Yoffe, late of Kelem (Kelme), Russia (Lithuania), to Samuel, third son of Mr. Yossel Kaplan, of Schawel (Siauliai), Russia (Lithuania). Both of Kroonstad
LEIBOWITZ Family New York
From: "Paul Cheifitz" <pcheifitz@global.co.
Greetings all,
I'm searching for descendants of a LEIBOWITZ family who lived in New York City.
They appear in all the Federal Censuses 1900-1930.
The parents were:
Rubin LEIBOWITZ, a tailor, born in Russia, in 1865, died in New York, 11 Feb 1931.
He was married in Russia in 1888 to: Dora (Shifra Dvora) HAIFER (HEIFER or GEYFER), born Russia 1865, died New
York, 19 Sep 1952. Dora's family were from Siauliai (Shavel) in Lithuania.
I have a photo of Ruben and Dora's gravestone at Ozone Park.
Their children were:
1. Joseph LE BOW or LEBOW, born Manhattan 1891. Jow was an electrician. In 1917 he
was living in Sauk Rapids, Minnesota and was married. By 1920 he was back in New
York and single. He remarried in 1922 to Hattie Weiss. Joseph and Hattie are buried
in Union Field Cemetery dying on 28 Jul 1969 and 22 Apr 1960 respectively. The
inscription on Joseph's stone does not indicate whether he had any family. Hattie
Weiss was the daughter of William and Betty (Minnie) and had siblings Herman,
George, Gertrude, Murray, Max, Bernard and Helen.
2. Anna (or Anita) LEIBOWITZ, born New York 1893. She was bookkeeper. Her
whereabouts after 1930 are unknown.
3. Victor Le Bow or Lebow, born Brooklyn 1898. He was associated with the Ringling
Circus and according to the Social Security Death Index died in Brooklyn in 1973.
4. Julia (Vivian or Jean), born Brooklyn 1905. Operator of a Dictaphone in 1930.
Her whereabouts after 1930 are unknown.
5. Lawrence (Laurence or Larry) Leibowitz, born Brooklyn 1910. Family legend states
that he married. According to the Social Security Death Index he died in 1969.
6. There were 4 other children who died young, Samuel and Lillie among them.
I am at a loss as to how to trace this family further and would greatly appreciate
any suggestions.
With kind regards,
Paul Cheifitz
Cape Town, South Africa
"cousin" Victor D. BRENNER
The discussion of cousins reminds me of one of my research goals: to
find out if I am actually related to the sculptor/medalist Victor David
BRENNER. He was the sculptor of Lincoln on the Lincoln Head penny; you
might have his work in your pocket right now. His initials, VDB, appear
on the bottom of Lincoln's shoulder, very tiny.
My grandmother always said that he was a cousin of hers, and I don't
think she meant landsman. My grandmother was Hannah (GOLDBERG) ABRAMS.
Her parents were Hyman GOLDBERG and Dena Zlota MARCUS of Chicago.
They were from Shavel (now Siauliai) Lithuania. So was Victor D. BRENNER.
VDB came to New York in the early 1900's. Made enough money to go to
Paris to study with a famous medalist. Came back, attracted Teddy
Roosevelt's attention, and TR asked him to design Lincoln for the penny.
He married, but had no children. He died in the 1920's in New York.
His obit says he was survived by some brothers and his mother who was by
that time also living in New York.
I have many more details about his life in the US, but not the ones I
want about his life in Lithuania. If anyone wants to know more, or has
any connections to that Brenner family, please contact me.
Jody Ames
.com
Researching: GOLDBERG, MARCUS (Shavel, Lith); REINER, GOLDBERG (Kobrin,
Savitsk[?], Antopol, Pruzany, Bel); PERLMAN (Riga?); ABRACHAMOWIRZ
("Russia/Poland")
A list of military draftees for years 1904 to 1916 from the shtetl Linkuva
has been posted to the Panevezys District Research Group's Shutterfly website. The list of 1349 lines of data consists of a draftee's registration number, surname, given name, father's name, relationship to the head of household, sex (all male), and age. On selected lines there are additional comments which most often list the actual date of birth, and occasionally some other pertinent fact about the named individual.
The list is organized by family groups including the heads of households and the sons. This may offer limited use as a representative census of males eligible for military service in the Russian military during
this period.
While the figures for Linkuva, a relatively small town, may not be
representative of the Pale of Settlement as a whole, it is interesting to
note that in 1904, the year before the Russo-Japanese War and the Russian
Revolution of 1905, the number of draftees was only 14. In 1907, the number
was 146. The yearly average for ten years (1907-1916) was 133, ranging from
a low in 1908 of 103 to highs of 174 in 1910, 160 in 1913 and 156 in 1914,
presumably in expectation of mobilization for the coming war.
Prior to 1827, Jews were ineligible to serve in the Czarist military and
instead were taxed as an alternative to military service. This was a matter
of law as a result of which, nevertheless, led to characterizing Jews as
cowards unwilling to fight for their country. The change in 1827, authorized
by Czar Nicholas I, was intended to educate and assimilate Jews into Russian
culture, teach them useful skills and crafts and encourage them to become
loyal and useful citizens. At the time, Russia was following the trend in
other countries that had previously restricted Jews from military service.
In Russia, military service was considered the most effective educational
opportunity for the masses.
The required period of service for draftees, initially, was 25 years, and if they were married their male offspring became the "patrimony" of the
military and were required to attend special schools for the children of
soldiers (the so called "cantonists"). Although the normal age of
conscription was between 18 and 25, for Jews the age limits were 12 to 25.
The Jews (through the Kahals) were usually required to supply four
conscripts for each thousand subjects. The efforts of the Kahals were to
recruit "non-useful" Jews, which tended to exempt middle class families and
guild members and concentrate on single Jews: heretics, beggers, outcasts
and orphans. To complete unfilled quotas, "khapers" (usually non-Jewish
catchers) were employed to dragoon otherwise ineligible candidates, some
even as young as age 8. During the Crimean War (1854-1855) the quotas of
Jewish recruits was substantially increased to a much greater extent than
for non-Jews. Draft of children was outlawed in 1856, but did not
end until 1859.
In 1874, under Czar Alexander II, there was a major reform of the
conscription laws which resulted in shortening the term of service to 6
years, broadening the pool of eligible recruits and instituting a new system
of exemptions.Between 1874 and 1892 more than 174,500 Jews were drafted.
Between 1874 and 1914, the proportion of Jews in the military
(5% in 1907) was greater than the proportion of Jews to non-Jews in the
general population (4%).
After the Russo-Japanese War, beginning in 1906 there was considerable
anti-Jewish sentiment in the Duma debate about the loyalty and discipline of Jewish soldiers. The Linkuva data show that beginning around 1907, the
conscription of Jews increased substantially. A statute adopted in 1912,
approved and legalized all of the previously adopted discriminatory
anti-Jewish practices and regulations. However the service for Russia of
around 300,000 Jewish soldiers in World War I did not seem to be
substantially affected. After the February Revolution of 1917, the
provisional government cancelled all anti-Jewish regulations and Jews then
even became eligible to become officers.
Two versions of the List have been posted: one in alphabetical order and one by year.
The Panevezys District Research Group is open to anyone who makes a contribution of at least $100 to help finance the work of the Group.
Qualifying contributors are entitled to receive all new record translations for at least 18 months before they become publicly available on the All Lithuania Database (ALD).
Contributions in smaller amounts, of course, are always welcome. All
contributions are used to pay for translations of original records and can be made on-line at www.litvaksig.org/contribute. For any further information please contact me.
Shavuah tov and
Regards,
Bill Yoffee
Panevezys District Research Coordinator
kidsbks@verizon.net
The database and discussion group of LitvakSIG (litvaksig@lyris.jewishgen.org) are hosted by JewishGen
LitvakSIG is a non-profit 501(c)3 corporation. Contributions to LitvakSIG may be made online at www.litvaksig.org/contribute and are
tax-deductible as provided by law. Contributions may also be mailed to LitvakSIG, Inc., c/o Eden Joachim, 41 Country Club Lane, Pomona, NY 10970. Contribution forms may be faxed to 845-623-1708. Please specify town (for vital records) or district research group (and town of interest) for other types of records, and include your e-mail address with your contribution.
I am trying to find out any ancestors for my paternal great-grandmother
Sheina Esther Glass. She was born in Uzventis, Lithuania in 1856, and
married Abram Leib Aron, also from Uzventis, in 1876. Her father was
Velvel/Vulf Glass. They also lived in Siauliai, Lithuania. In 1890
they were living in Riga, Latvia, where my grandmother was born. They
emigrated ~ 1900 and went to London for several years. From there they
went to Philadelphia, PA, USA. I know she had a brother called Charlie
Glass when he lived in the US.
Through FTDNA testing of my Aunt, we have learned that she and our ancestor
Sheina Esther Glass has/had a rare maternal DNA of H1F, mostly found in
Finland. My Aunt has several matches from Finland in the FTDNA Family Finder
database, with whom I have been corresponding. My Aunt also shows as 100%
Jewish in FTDNA. One match in particular seems to have some Jewish
heritage, going back in to the 1600's in Sweden, and the 1800's in Finland.
This Swedish/Finnish Jewish heritage comes as a complete surprise to us.
Although I have an extensive family tree for Abram Leib Aron (my
great-grandfather), I know very little about Sheina Esther Glass's family.
I haven't been able to find out much on the Litvak sites, so I'm wondering
if anyone can help me look for more sources. Thank you for any help you
can provide me. If it is of a personal nature regarding the family, please
respond privately. If it's general resources that would be helpful to
others, respond publicly, please.
Alison Greengard
Lakewood, Colorado,USA
Researching: GLASS (Uzventis, Lithuania; Siauliai, Lithuania)
ARON/AARONS (Uzventis, Lithuania; Siauliai, Lithuania; Riga, Latvia; London
England; Philadelphia, PA, USA)
GREENGARD (Virbalis, Lithuania)
KAPLAN (Slonim, Belarus; Baranovichi, Belarus)
WESEN (Ciechnow, Poland)
FILUT (Ciechanow, Poland)
ARON (Alsace, France; Paris, France; New Orleans, LA, USA)
ALFENNE (Metz, France; Rouen, France; Nantes, France; Ghent, Belgium;
Brussels, Belgium)
FRIBOURG (Paris, France)
MAREX (Metz, France)
Ellen Cassedy: Historic wounds never heal

Posted by editor on 5/28/12 •
Litvak-American writer Ellen Cassedy has spent a decade exploring the Holocaust in Lithuania. Her memories from visiting the country of her ancestors has recently been published in a book "We Are Here. Memories of the Lithuanian Holocaust". The task of facing the difficult truths of the past is not finished, and will never be finished, not in Lithuania nor anywhere else, says Cassedy in an interview for15min.
- What is your connection to Lithuania?
- I trace my Jewish roots, on my mother's side, to Rokiškis and Šiauliai. My grandfather came to America from Lithuania in 1911, escaping the czarist draft. Some of my family members perished in the Holocaust in the Rokiškis region. Other family members were confined in the Šiauliai ghetto; some died and some survived.
One uncle who survived the Šiauliai ghetto immigrated to New York, and I grew up with him. Another uncle returned to Lithuania and was deported to Siberia in 1950.
When I visited Lithuania, I was the first in my family to set foot on Lithuanian soil in nearly half a century. I went to Lithuania to connect with my Jewish roots – but my journey soon expanded into an exploration of how Lithuania as a country is engaging with its "Jewish roots," its Jewish past.
- Writing your book, you have researched the Holocaust in Lithuania. How was it different in Lithuania than in the rest of Eastern Europe? How significant was the contribution of local population?
- Historians agree that the Jews of Lithuania were massacred with a swiftness and thoroughness that was unusual even for that time. It was the German invaders who issued the orders, but in most cases it was members of the Lithuanian "White Bands" who pulled the triggers.
In the three major Lithuanian cities, tens of thousands of Jews were confined in ghettos – and these severe restrictions on the Jewish community were largely administered by ethnic Lithuanians.
The problem of "competing martyrologies" is difficult. If people feel their own suffering is not receiving enough recognition, it can be difficult for them to attend to the suffering of others.
By the end of the war, only 6 percent of Lithuania's 240,000 Jews remained alive.
- Most of your book is dedicated to the present, though. How are Lithuanians dealing with the Holocaust?
- How does a country scarred by genocide move forward into the future? This question became the heart of my stay in Lithuania and the heart of my book.
One of my most moving encounters took place in my ancestral town of Rokiškis with an old man who had witnessed the persecution of the Jews in 1941. What he saw had tormented him all his life. He wanted to speak to a Jew before he died. I agreed to be that Jew. My time with him was profound – even life-changing for me.
I was surprised, even sometimes shocked, when I met people in Lithuania who seemed not to know much about the Holocaust. At the same time, I was inspired by the extraordinary people I met who have dedicated themselves to exhuming difficult truths and extending hands across cultures. They are the heroes of my book.
- What do you think about Holocaust education in Lithuania?
- The Holocaust education programs I was most impressed by had several attributes in common. They posed questions, rather than supplying answers. They did not force people to repent, but instead invited them to design their own vehicles of remorse. They emphasized the glories of the Jewish past along with the destruction, to help people understand the enormity of what was lost and thus to mourn.
I talked with two women who designed curricula for the International Commission to Evaluate the Nazi and Soviet Occupation Regimes. They told me that if Lithuania is to mature as a nation, Lithuanians must ask themselves rigorous moral questions about the Holocaust. "Our goal," they said, "is to transform ourselves from a society of bystanders into an active civil society."
I talked with a leader of a non-profit organization called the House of Memory, which helps schoolchildren talk with their elderly family members about the lost Jewish world.
I talked with a young gentile woman at the Jewish museum who showed me the discussion questions she was writing for high school students:
– What do you think of Albert Einstein's saying, "The world is a dangerous place, not because of those who do evil, but because of those who look on and do nothing"?
– Have you ever been in a situation where someone needed your help and you didn't provide it? If so, why did you behave like others, rather than following your conscience?
– Is there a connection between your answers and the behavior of people during the war?
These efforts call on people to talk with one another, because all of us are needed in the difficult dialogue that must take place.
- As you are rather sympathetic towards Lithuanian efforts in your writings, you yourself have been criticized by people who think that the country is only paying lip-service to fighting antisemitism and accepting the past. Do you think these reproaches are fair?
- Lithuania has done a poor job of bringing former Nazi collaborators to justice. The government's questioning of several elderly former anti-Nazi Jewish partisans for possible war crimes offended many people around the world. I've been distressed to see swastikas painted on Jewish gravestones, and to see prejudice periodically exploding on Internet sites.
At the same time, I've been cheered to see that when such incidents occur, some in Lithuania – Jews and non-Jews – have spoken up to condemn them. I feel that those of us outside Lithuania have a role to play, too. When we believe things are going astray, we should speak up. And when we see things going right, I believe we should be vocal in our support.
- What are your views on the so-called 'Double Genocide' concept, which suggests a certain parity between Nazi and Soviet crimes?
- The problem of "competing martyrologies" is difficult. If people feel their own suffering is not receiving enough recognition, it can be difficult for them to attend to the suffering of others.
I have great respect for the work of Saulius Sužied?lis, the Lithuanian-American historian who has done groundbreaking research on the Holocaust. He emphasizes that Lithuania must make Jewish history integral to Lithuanian history as a whole; must recognize that the Holocaust constituted the major killing in 20th century Lithuania; and must face the participation of ethnic Lithuanians in that killing. He has called for political leadership and sincere dialogue between people of disparate heritages.
- Is there anything else that Lithuania should do – that it is not doing – in order to truly come to grips with the Holocaust?
- The task of facing the difficult truths of the past is not finished, and will never be finished – not for Lithuania, not for any of us.
During the most terrible times in the mid-20th Century, solidarity was often difficult if not impossible. For people who personally experienced those times, it may be difficult or even inappropriate to move on beyond hatred. But for the successor generations, my dream is that we'll be able to find ways to honor our diverse heritages without perpetuating the fears and hatreds of the past. I hope we can connect ourselves to one another and appeal to one another as fellow beings with the capacity for moral choice.
I once saw a billboard on a street in Vilnius that said "Who, if not you, will determine the future of Lithuania? Become socially active!" It will take the efforts of all of us to achieve that better future.
- Do you know if there are plans to publish your book in Lithuanian?
- Yes! "We Are Here" will be published in Lithuanian this year by the Media Incognito publishing house. Visit my website, www.ellencassedy.com, for news about "We Are Here."
While searching for surviving relatives, I came across the name of Noach Baiter. From Siauliai. Interview code 5809.

Noach was my cousin.
Please let me know how I can read his full interview.

Thanks

Shoshana Tal

Shoshi.art@gmail.com

---------------
The interviews are video taped and you could watch them.
Contacting the USC Shoah Foundation Institute:
To contact the Institute to access testimonies or request permission to publish, please mail or fax your inquiry to the following:
USC Shoah Foundation Institute for Visual History and Education
Archival Access
Leavey Library
650 West 35th Street, Suite 114
Los Angeles, CA 90089-2571
Fax: (213) 740-6044
Email: vhi-acc@usc.edu
www.usc.edu/vhi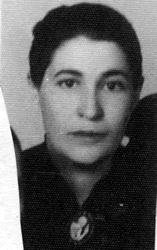 1.Sonia Zybowsky was born in Anikst, Lithuania in 1896 to Ieshaiahu and Mina. Prior to WWII she lived in Wilno, Poland. During the war she was in Wilno, Poland. Sonia was murdered in Wilno, Poland. This information is based on a Page of Testimony (displayed on left) submitted by her nephew.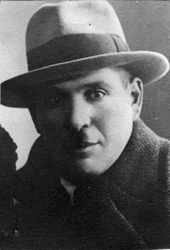 2.Rafael Lewit was born in Anikst, Lithuania in 1888 to Yeshayahu and Mina. He was married. Prior to WWII he lived in Klaipeda, Lithuania. During the war he was in Siauliai, Lithuania. Rafael was murdered in 1945 in Muldorf, Germany. This information is based on a Page of Testimony (displayed on left) submitted by his son Yerachmiel of Haifa.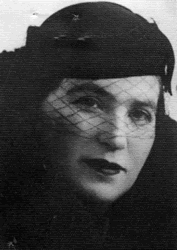 3. Chiena Lewit nee Kadeshevitz was born in Anikst, Lithuania in 1896 to David and Rakhel. She was married to Rafael. Prior to WWII she lived in Memel, Lithuania. During the war she was in Siauliai, Lithuania. Chiena was murdered in 1944 in Stutthof, Camp. This information is based on a Page of Testimony (displayed on left) submitted by her son.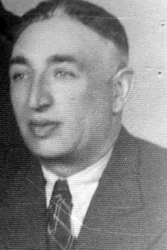 4. Zoltan Zybowsky was born in Poland.. Prior to WWII he lived in Wilno, Poland. During the war he was in Wilno, Poland. Zoltan was murdered in Wilno, Ghetto. This information is based on a Page of Testimony (displayed on left) submitted by his nephew.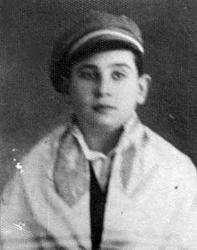 5. David Lewit was born in Panevezys, Lithuania in 1921 to Rafael. He was married to Luba nee Shibovski. During the war he was in Wilna, Poland. David was murdered in Wilna, Ghetto. This information is based on a Page of Testimony (displayed on left) submitted by his brother.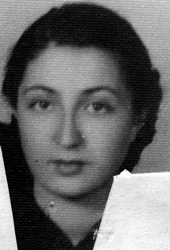 6.Liuba Lewit nee Shibovski was born in Vilna, Poland in 1921 to Sonia. She was married to David. Prior to WWII she lived in Vilna, Poland. During the war she was in Vilna, Poland. Liuba was murdered in Vilna, Ghetto. This information is based on a Page of Testimony (displayed on left) submitted by her cousin.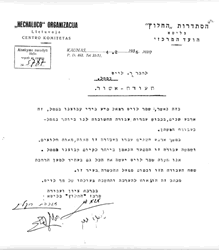 7. A report regarding the contribution of rafael levit to the Chalutz in Memel by giving jobs (jobs creator) to hundreds of Chalutzim in training.
2015; Joseph Burstein. sazb@splius.lt

has been elected the new chairman of




the Siauliai Jewish Communty.





Howard MARGOL
The following list has been translated and is available on the Siauliai
District Research Group (DRG) web site:
Siauliai Uyezd - WWI Deportees returned from Russia.
This is one of the most exciting lists I have ever received due to the
wealth of information included for most of those listed.
Name
Father's Name
Age or date of birth
Place of birth
Date expelled from Lithuania - May, 1915
Exact date of return from Russia
Address they returned to
Also, in some cases, the following information is recorded
Occupation
Photo in file
Died in Exile
Number of family members
Other additional information
If those researchers with a connection to the Siauliai Uyezd do not get
excited over this list, I do not know what it will take to get them
interested. Some will say they are not interested because their family
left before WWI. However, their entire family did not leave. Usually,
siblings, Uncles, Aunts, Cousins, etc. remained.
Additional records for Siauliai, and the Siauliai District, can be
translated if enough funds are available. If you are a part of the
Siauliai DRG, please dig down and see if you can make an additional
contribution to the district. Any amount will be very much appreciated.
If you are not yet part of the Siauliai DRG, you need to contribute $100
and gain access to thousands of records for the district.
Go to www.litvaksig.org/contribute Scroll down to District Research and
choose Siauliai. While you are there, you may also wish to pay $36 dues
and become a member of Litvak SIG for 2013.
Howard Margol
Litvak SIG Coordinator for Records Acquisition
My mother's much older first cousin Ida WEINTRAUB was born in Shavli,
Lithuania in 1903.
She was married in Lithuania to Meyer KUPERSHMIDT , born Aleksotas,
Lithuania in 1905 and in 1935 they migrated to New York where her parents
Rabbi Misha Ber WEINTRAUB and his wife Bluma COHEN were living. With them
was their son, Leib KUPERSHMIDT, born 1928 in Kaunas.
Ida died in 1981 under the name Eda KUPERSMITH.
Leib KUPERSMIDT changed his name to Larry KUPERSMITH or COOPERSMITH. I
would like to find him or his family.
Meyer KUPERSHMIDT was a journalist. I would like to know in which newspapers
he wrote in Lithuania and then the USA.
Any other information on them will be appreciated.
Thanks,
Jules Feldman
Yizreel, Israel
My cousin Ika Goldberg gave me your e-mail address as I am researching family trees.

My origins are in Lithuania and I am also a Levitan. I have most of my tree available on the internet at pula.tribalpages.com.

My great grandfather was Rabbi Isroel Meier ben Faivush Levitan. Unfortunately I have not yet managed to track down any of his siblings.

My grandfather was Rabbi Osher Nissan Levitan from Siauliai (Shavil) in Lithuania and the Bronx NY. His brothers were all Rabbis and served in Tver, Pumpanai, Kovno, Zeimilis and other parts of Lithuania. Their sons served as Rabbis in Chicago and other towns in the USA.

I understand from Ika that you are also researching your family and would very much like to discuss your efforts and see if we do have a connection, even if it is two or three generations back.

Looking forward to hearing from,

Zohar Levitan
Tel Aviv, Israel
UCL Institute of Jewish Studies IJS AUTUMN 2013 LECTURE SERIES
Extra event Monday November 18th
BOOK LAUNCH of Ruta=92s Closet by Keith Morgan
A Lithuanian Holocaust memoir co-written with survivor Ruth Kron Sigal
The ghetto of Shavl in Lithuania had very few Holocaust survivors and
has received little attention.
The ordeal of the Kron family - Ruta, her parents, Gita and Meyer, and
her little sister Tamara - started in 1941. Their life in the small
town of Shavl was upended when the Nazis invaded, and forced them and
their Jewish neighbours into a squalid ghetto. Here, the Krons' story
unfolded in a litany of terror.. Inside the ghetto, Ruta and her
sister clung together in the old closet in which they had been hastily
hidden, and prayed that nobody would discover them=85
Ruta's Closet is not only an exploration of a dark chapter in recent
history, but also a celebration of the few people who risked their
lives to save a persecuted group....under threat of his own death,
brought food to the starving Kron family and others. The tales of
heroism and bravery here are numerous and triumphant.
A timely reminder that the persecution of minority groups still rages
on throughout our world, Ruta's Closet is testament to her
heartbreaking story and her legacy - a vital lesson for future
generations.
Ruth Kron Sigal was born in Lithuania in July 1936. After the Second
World War she moved to Canada with her family, where she died in
December 2008, shortly after the completion of Ruta's Closet.
Keith Morgan was born in January 1954 in Blackpool, England. He began
his career as a reporter for his hometown newspaper in 1975, and moved
to Vancouver, British Columia, in 1980, where he currently writes for
The Province and Vancouver Sun newspapers.
Lecture 6.45pm Pearson lecture theatre (G22), Pearson Building NE entrance
Turn left as you enter UCL main gate and follow the outside of the
building to the corner
University College London
Gower Street
London WC1E 6BT
PLEASE REGISTER ON EVENTBRITE
https://rutasclosetevent.eventbrite.co.uk/
Institute of Jewish Studies
www.ucl.ac.uk/ijs ijs@ucl.ac.uk
020 7679 3520

Saul Issroff
From: Sara Manobla
I am researching my Gandfather's journey from Zagare to Swansea (Wales,
UK) via Antwerp and Hull in February 1890. I have just now looked again at
the residence permit dated 1 February 1890 which was issued by local police
to Grandpa when he arrived in Antwerp. This lists his travel document as a
Russian military passport, issued in Siauliai on 31 December 1884. Does
anyone know the significance of a Russian military passport? Are there
records available for this period that can be searched? >>
Did you obtain the residence permit from an archive in Antwerp or, from
some other source?
I will check with the Lithuanian archives and enquire about Russian
military passports. If I find out any information of importance, I will
post it on the digest.
Howard Margol
Litvak SIG Coordinator for Records Acquisition
I had found in the spreadsheet on the Siauliai Shutterfly site records of internal passport applications by my father, his parents and siblings. Hoping that I would be able to obtain copies of documents of the nature of those described as accompanying such applications, I completed what appeared to be the least inappropriate of the application forms downloaded from the Lithuanian State Archives website, giving my father's name, the record number, the passport number and the date, signed and scanned it and emailed it together with a copy of my Australian passport as proof of my identity. I undertook to pay the amount to the relevant bank account if they advised me of the cost.
I received a very prompt reply, stating that "for the search we must to have precise information. Please complete the following application and return it to the Lithuanian Central State Archives. Maybe You have a possibility to scan the signed request and to send it to the Archive?" The attached application requires information such as "Realty owned before 1940 (indicate - land, forest, buildings); Address of realty (street, house #, town village, district, county)", as to which I have no information, but which the documents accompanying the passport application might reveal. It also calls for details of the place of residence of the family at the time of the 1942 census. My father left Lithuania in the 1920s and I do not know whether any members of the family survived to 1942. Can anyone advise me what to do next to obtain the contents of the files listed in the Internal Passport database?
Thanks,
Harold Luntz.

A female member of my LEVITAN family from Shavel married a man named KLAFF
from Shavel in the early-to-mid 1800s. I am interested in hearing from
anyone who may have a connection to KLAFF or CLAFF families from Shavel.
I am aware there was a very large family whose branches spelled it CLAFF
after immigrating to England, the States, and elsewhere. I believe I am
connected to a CLAFF family who eventually lived in the Boston=, Mass=
Massachusetts area beginning in the late 1800s - father Isaac CLAFF
(1837-1915), mother Rebecca, and 12 children. I believe Isaac had a
sister living in New York City at the time who married a man named
KAUFMAN.
There is some information about these families online, but I would like
to communicate directly with those who are researching them to confirm
the connection and other details.
Thanks,
Joe Lonstein=
East Lansing, Michigan
if anyone can give me any further information about what happened
to these people?
Girsh KAPLAN born 1848 in Siauliai (Shavli), Shavli, Kovno, 1848 (and died
there), Son of Izrael KAPLAN
married
Feiga Rasha BRENER born 1862, daughter of Khaim and Khana Dina BRENER
They married in Pakruojis in 1885. Feiga was probably born there. I think
she was my relative.
Girsh was a widower from Siauliai when they married.
I believe he came from a well-to-do, property owning family in Siauliai
(Shavli),
I haven't found any children for them, deaths, burials etc.
Wendy Freebourne
art@wendyfreebourne.com
Researching: BRENER Pakruojis, also KAPLAN Siauliai (Shavli)/Pakruojis,
RUBINSHTEIN Zarasai/Pakruojis, INDIKH Kedainiai/Pakruojis, BRENER Birzhai,
Ponevezh, Kovno, Lithuania
Visit our home page at http://www.litvaksig.org
Search LitvakSIG's All Lithuania Database using ONLY
Internet Explorer or Mozilla Firefox as your browser
~~~~~~~~~~~~~~~~~~~~~~~~~~~~~~~~~~~~~~~~~~~~~~~~~~~~~~~~~~~~~~~~~~~
The database and discussion group of LitvakSIG
(litvaksig@lyris.jewishgen.org) are hosted by JewishGen
LitvakSIG is a non-profit 501(c)3 corporation. Contributions to LitvakSIG
may be made online at www.litvaksig.org/contribute and are
tax-deductible as provided by law. Contributions may also be mailed
to LitvakSIG, Inc., c/o Eden Joachim, 41 Country Club Lane, Pomona, NY
10970. Please specify town(for vital records) or district research group
(and town of interest) for other types of records, and include your e-mail
address with your contribution
--
Eilat Gordin Levitan
From: robert <bobbyzk@hotmail
Date: Sun, Sep 7, 2014
I am searching for any info on the Blum's and Zaks's of Siauliai. Grandma Sara Blum had 3 brothers. I don't even know their names.
Great Grand Parents Eliash and Pesha. Sara was born in Taurge and moved to Siaulia where she Married Eizak Zaks and had Leib (Leo)my dad.
I believe Eliash was a tailor. They were very religious and the story goes they went to the temple when the Germans came and that's the last info I have. Sara was very beautiful,blue eyes like Elisabeth Taylor , dark hair and fair skin. She remarried and settled in New York. Some day I hope to visit the archives in Vilnius to find out more.
Eizak Zaks was the youngest of 10 children and ran away from home at 10 to Smalininkai and smuggled Cossack horses into Germany.
Eventually he became a merchant grain dealer. The family had 2 grain mills near and in Varnia.

The Great Grand Parents Ber and Leah Zaksas lived in Varnia before Siaulia
I would like to know more about this picture (when taken) the young man in row second from top , second left to right looks like my Grandfather
http://www.eilatgordinlevitan.com/siauliai/siau_pix/front/050606_4_b.gif
Also a few other faces in other pictures look like relatives
I have a few pictures to contribute too.

Thanks ,Robert Zacks (Zaksas) Naples Florida
392072763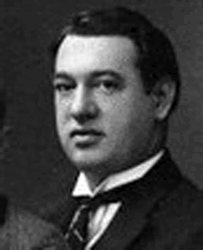 Boris Dov Shliapobersky
Place of Burial:
Lithuania
Birth:
circa 1883
Šiauliai (Shavli), Šiauliai, Lithuania
Death:
1935 (52)
Lithuania
Immediate Family:
Son of Israel Shliapobersky
Husband of <private> Shliapobersky (Pagirsky)
Father of Aryeh Liova Shliapobersky-Livni and Ilya Shliapobersky-Livney
Eilat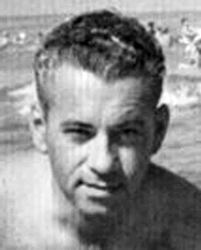 Aryeh Liova Shliapobersky-Livni
Place of Burial:
Israel
Birth:
March 3, 1913
Shauliai, Lithuania
Death:
September 17, 1959 (46)
Tel-Aviv, Israel
Immediate Family:
Son of Dov Shliapobersky and <private> Shliapobersky (Pagirsky)
Husband of Rachel Elazarit Livni
Father of Daphna Livni and Eran Livni
Brother of Ilya Shliapobersky-Livney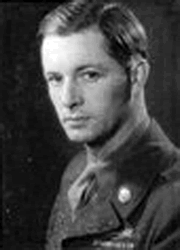 Ilya Shliapobersky-Livney
Place of Burial:
Evergreen Cemetery, Tucson, Pima, Arizona, United States
Birth:
March 12, 1915
Siauliai, Lithuania
Death:
August 15, 1963 (48)
Tucson, Pima, AZ, United States (myocardial Infarction)
Immediate Family:
Son of Dov Shliapobersky and <private> Shliapobersky (Pagirsky)
Husband of Darlene Streicher
Father of Mara Protas; Sheree Livney and David Livney
Brother of Aryeh Liova Shliapobersky-Livni
Mordichai (Motel) Lawre (Larwe)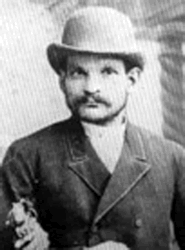 Gender: Male
Birth: 1860
Unknown
Death: June 13, 1942 (82)
Siualiani, Lithuania (Shavel Ghetto)
Immediate Family:
Son of Eliahu Dov Katz and Chaya Basia Basia (Bertha) Larwe
Husband of Sara Rivka Larwe
Father of Dora Larwe; Chaim Lawre; Anne (Hannah) Lawre; Isaak Larwe and Sheina Larwe
Brother of Annie Katz; Henry (Chaim Eleazer) Katz; Samuel (Schmuel Aaron) Katz; Eva Katz; Gertrude (Gert) Katz and 2 others
The oldest of Elie Ber and Chaya's eight children, Mordechai or Motel was a tanner and very close with his uncle, Chaim Frenkel. Frenkel was extremely rich and the owner of the largest leather tannery in Russia before the First World War. Frenkel was apparently married to one of the sisters of Shlomo, the father of Elia Ber. ( it could not be, dates are impossible- they were connected in another way to the generation of Eliahu Dov Katz as much younger)
Mordechai moved to Shavel/Shiauliai from Vilkomir in the eighties and helped establish Frenkel's leather tannery, eventually one of the largest in the Russian empire. Mordechai became the supervisor of the tannery. When Mordechai's brothers asked him to join them in going to America, he answered that he is well established and happy. He was eventually the president "Gabbai" of a synagogue and well respected in the community.-