Oral history interview with Rachael Frydman
https://collections.ushmm.org/search/catalog/irn511609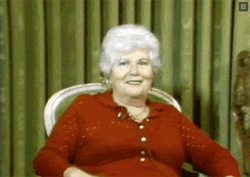 Oral History | Accession Number: 1992.A.0123.1.2 | RG Number: RG-50.035.01.0002
I made some comments ( ) correcting or adding information to what Rachel said,
Interviewer
Renate Frydman
Date
interview: 1987 May 19
Rachael Frydman (née Alperowicz), born May 8, 1926, discusses her life in a Kurzeniec, Kurenets before World War II; the lack of a Jewish ghetto in her town because it was so small; how the Germans arrived abruptly in June 1941; her sister leaving with a neighbor; how there was no full government established yet, only the army (she did not say that already on the first day the Germans arrived they took 3 Jewish young men , cousins name Zimerman, and murdered them right outside the town); how once the Gestapo came, gold and silver was demanded from everyone via the Jewish Committee; the selection process, during which individuals age 16 and up were taken away; being made to work ( they were not taken away. They were taken in the morning and returned in the evening. Only months later they were taken to Vileyka and Luban a few kilometers away. There they stayed in camps); how just before the high holidays approximately 50 men and a few women, including her neighbors across the street and two cousins, were slaughtered in the streets and how one man escaped ( They were 52 people. They were not killed in the street, they were taken to the forest. It was during Simchat Torah of 1941. It was people who had a good job when the Soviets were there and their wives, mothers and kids. Yenta Dinerstein who I spoke with watched her husband being killed and they were going to kill her and their baby.The Polish mayor of the town came running and ask the nazi head officer to let Yente and her baby go. The Nazi did it saying to Yente "next time dont marry a communist" The man Rachel said was not killed, was Yankale, son of Artzik Alperovich. He arrived after they already murdered most of the men. When he heard that they were killed for being communist, he said" Ask all the locals here. My father was sent to Siberia Why would I be a communist?. I (eilat) spoke to his brothers who were among the last family who lived in kurenets after the war).; the specific men who committed atrocities; working as a cleaning lady; the liquidation three days before the high holiday; hiding with her family in a false attic her brother had built; a neighbor reporting on them to the Germans; a family down the street committing suicide by starting a fire ( on the day of the killing, 9-9-1942 my grandfather's first cousin Ethel nee Gurevitz and her husband Zusia Benes, well off Jews with no children, decided to kill themselved and burn their home so the Nazis would get nothing. Her youngest sister Esther Reich, survived and lived in New Haven) ; sneaking out of the attic and hiding in the woods and losing track of her brother; living in a hole in the ground with 18 people; her mother being caught; how the forest was divided by numbers and each village had a part of the forest; the Germans surrounding their area of the forest on April 29, 1943; escaping the Germans; not joining partisan groups but making them food; the rainy summer of 1943; hearing that her brother was alive in the Vilna ghetto; going to several villages before returning to the woods; hearing that her brother was sent to Estonia; searching for her brother in villages, partisan groups, and the forest; finding him in the forest; and being shot at by German soldiers, but avoiding being hit by running in a zig-zag.

On Wed, Aug 7, 2019 at 5:51 PM Cary Kletter <ckletter@kletterlaw.com> wrote:
Hi Eilat,
Did you ever see this video by a Kurenets Holocaust survivor talking about what happened there?
Cary
Begin forwarded message:
From: Cary Kletter <ckletter@kletterlaw.com>
Date: July 25, 2019 at 9:06:31 AM PDT
To: Cary Kletter <ckletter@kletterlaw.com>
Subject: Kurenets Survivor Video